…at the end of term I mean. The chocolate presents have been bought and had their messages iced (I know, chocolate, in this weather! They will be an iced mess by the end of the day), the new classes are known and according to T and D, both watched DVDs in school today.
It's been a much better day, maybe the meltdown yesterday evening had been brewing for a while, but certainly we've had a happy, smiling D back tonight.
T's hand – although achy – has seemed more tolerable today and he's been able to do some stats writing at home – one of his calming mechanisms.
They both had a good splash in the pool after school but it was very obvious again that T was trying to take control of the activity, which didn't really go down to well, but that is the way I guess. Everything has to be competitive.
I hadn't realised until T's SENco called me today that it had been three weeks since I'd tried to contact her – time definitely flies when you're having fun! – and I got some clarity around the transition process for T from year 6 onwards. Basically, he doesn't have a statement (of special educational needs and is unlikely to get one) but as he is diagnosed and "known to them", there will be more visits to the chosen secondary school, in smaller groups and potential visits when the classroom is empty too, so that T can get a better feel for his way around the place. Good news, as long as it is followed through. Having seen how anxious he was until it was clear who his year 6 teacher would be and where he'd be (a choice of two teachers and two rooms), it's definitely needed.
I'm so glad that we don't have to contemplate a secondary school setting for D, that she can carry on in her SN school until school leaving age. I cannot imagine her coping with the sheer amount of people, the noise and the environment. D's school is next to a secondary school (well, a very long stones throw away) and I walk past the hoards of pupils everyday thinking "nope, she just wouldn't fit in". Which is harsh but true.
But anyway, end of term beckons and, for my tired twosome, it will hopefully be a chance to relax (ish) and have some fun. They will miss the routine of school but we'll use some visual timetables to plan our weeks out. It will help.
So, that's us and it's nearly Friday!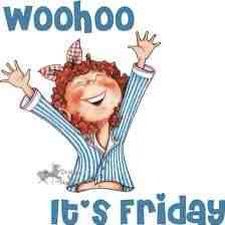 I hope everyone's had a good day, comments/RTs/shares as ever welcomed, thanks for reading Jx 😘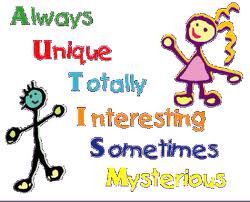 ---
---