I am so glad it's Friday, one more week until the school holidays. T and D are so weary.
I felt very annoyed with D's school this morning, they are very very good at virtually every aspect of care but occasionally a lack of thought lets them down.
We got to school this morning and there were at least three mainstream classes waiting outside – I presume for an integration visit. There were children and their parents everywhere, children running and shrieking and shouting, just as you'd expect in a mainstream playground. But of course this wasn't a playground, it's the entrance to a special needs school, called that because it caters for children who – for various reasons – cannot cope with a mainstream environment.
The school buses were still arriving and it was too much for D, her body language was very agitated and there would have been a major bolt if I hadn't been holding on to her. I'm not saying don't visit but think a little bit, have them arrive later or ask them to wait in a playground, not in a very busy car park, blocking the entrance!
D also had worries around a boy who's been pinching her in the playground this week, she was worried he'd continue doing it, despite being told not to.
So, it was an anxious daughter I left in class.
T, on the other hand, had bounced along happily to his school, extremely comfortable now that he knows the arrangements for September.
Needless to say, the predictable unpredictability of autism meant it was a totally different D I collected at hometime.
She excitedly rushed at me with not one, not two but THREE certificates!
One for achieving 100 house points,
One for participating in the School Games last week http://www.autismmumma.com/another-medal-tues-2nd-july-2013
and the other for participating in sports day recently.
She was overjoyed and told the ice-cream man outside school and the lollipop lady outside the mainstream school we go past. All very pleased for her, as we are.
And the pinching child left her alone too.
Good news.
T's been buoyed along by the thought that the summer holidays are that little bit closer, he even sounded enthusiastic about swimming – his last lesson on a Friday which entails a long walk to and from the swimming pool.
A better day than anticipated, I'm relieved.
I hope everyone's day has gone well, comments/RTs/shares as ever welcomed, thanks for reading Jx 😘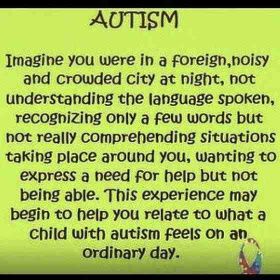 ---
---