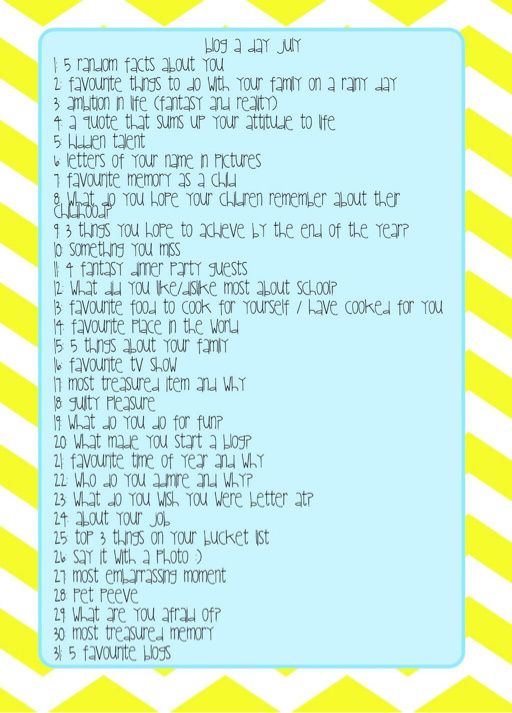 I was going to use today's #BlogADayJuly challenge to feel nostalgic about feeling carefree when I was a teenager, the joy of getting my first pay packet (cash in a little brown envelope) and having a little spend of money I'd earnt myself.
But no, something I really miss is….Sleep, a decent night's sleep.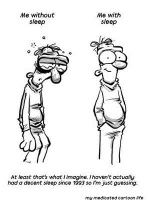 I have been making too many withdrawals from the "Bank Of Sleep" without depositing enough. I'm in a sleep overdraft situation.
I could go to the doctor, but they always ask if there are any "underlying causes" with the aim of rectifying those first, don't they?
I don't think anyone can "rectify" being a special needs parent x 2 with the associated concerns, a parent in ill health on my side and doubly that for Hubbie, neighbours who think nothing of blasting their music until the early hours and …life, just life!
Nope, I'm stuck with my "underlying causes", apart from the last one – that is something we can do something about and are currently.
The only aspect I enjoy (enjoy? Is that the right word?) of having a cold is the green witchety brew that is Night Nurse, it does wonders for a decent sleep.

But then life takes over and things like this morning happen:
D had a visit from the "tooth fairy" overnight so a combination of the birds singing and excitement as to what could be under her pillow got her up at 4.30am.
In she trots, twitching away because she wants to share the excitement of what's in her little envelope from the "fairy", I ask. thinking and hoping she might settle back after…
"Mumma, it's a gold coin, a GOLD coin like in my treasure chest. Shall I go and get my treasure chest so we can see?….it's a pound coin, a pound coin for my piggy bank, lets count my money and see if we have enough for my crystal?…is it breakfast time now?…I'll just get my I pad…"
I wouldn't change D's enthusiasm at all, I love the way she connects things: the coin, the treasure chest, the realisation that she's £1 closer to her buying that sparking little crystal. Just maybe not at 4.30am.
But that's life, my life and apart from a few niggles I wouldn't change it, at all.
A bit more sleep WOULD be nice though…
---
---