I'm very guilty of taking photos on my phone/other device and there they stay. One of the advantages of having a blog is putting some of the photos into posts, along with relevant details, but the majority stay stuck on my phone.
This is where SnapBox UK come into play, they have quite possibly the easiest canvas print ordering system ever and when I was asked if I'd like to test out their process and review a canvas print, I jumped at the chance.
This is the picture I wanted converted, a picture of D sitting happily in a "squashed grass area", painting her nails. I loved the peacefulness of the picture and all the contrasting colours: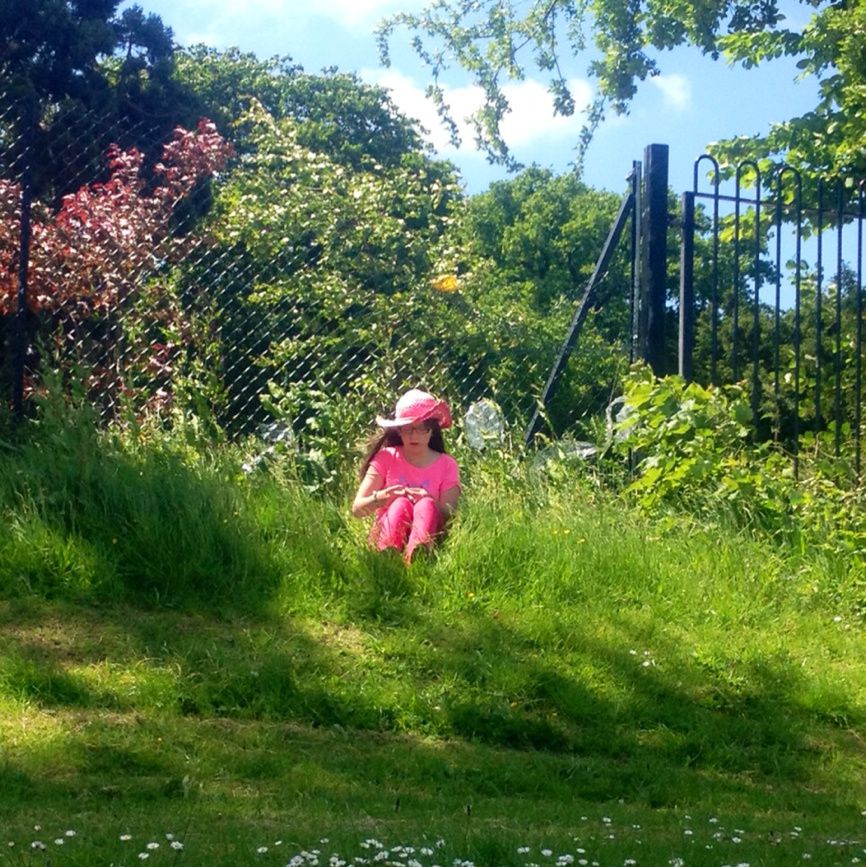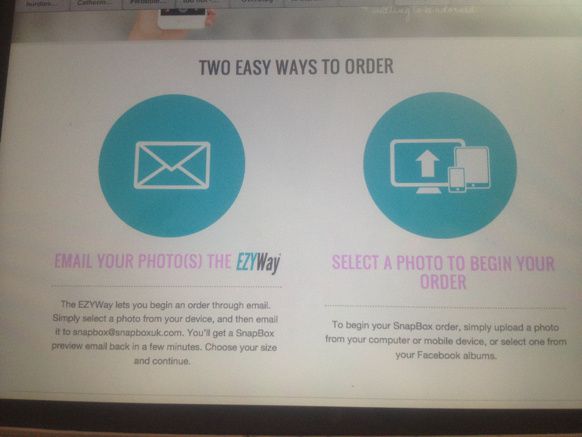 Here's how to order:
There are two ways to order, either emailing a photo to snapbox@snapboxuk.com and they'll send a preview email back
Or
Uploading a photo from your device.
I choose the latter.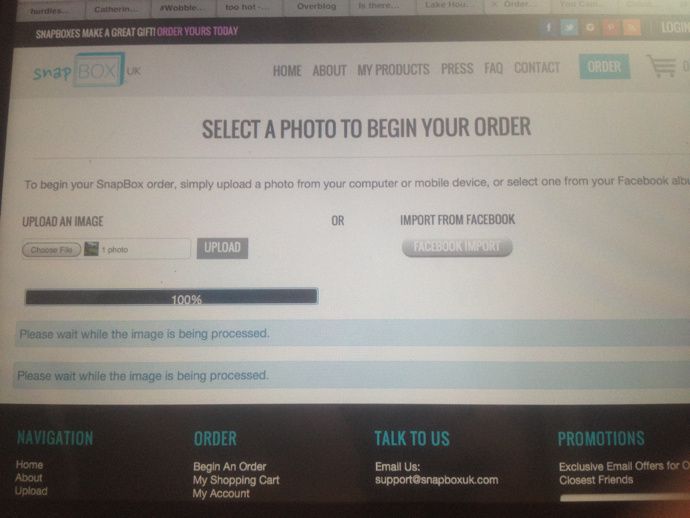 The picture uploaded very quickly and then I was asked to choose a size, Snapbox made a suggestion of a square print for me (which looked great) but I choose the retangular size:
And added to cart, now I had the choice of applying an effect. I really like black and white prints but choose the original as I wanted the vibrant colours.
There is also the option of cropping and rotating your image.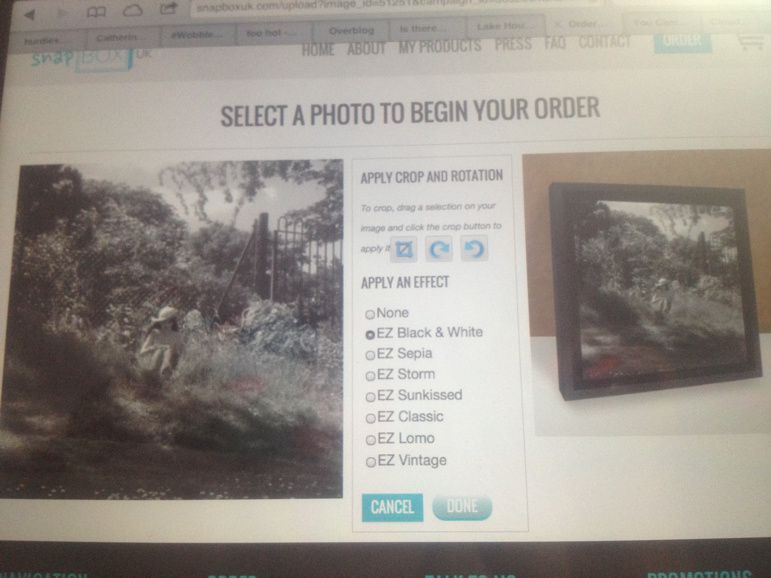 Next was the secure checkout process and I received a confirmation email soon after ordering and another when the canvas was despatched.
It arrived very quickly. I ordered the print on a Saturday afternoon from my phone and the package was with me on the Wednesday.
Very impressed with the packaging too:
The print arrived ready to hang on the wall and came with two little plastic tabs on the bottom of the print to ensure a stable fit to the wall.
It looks great on my wall!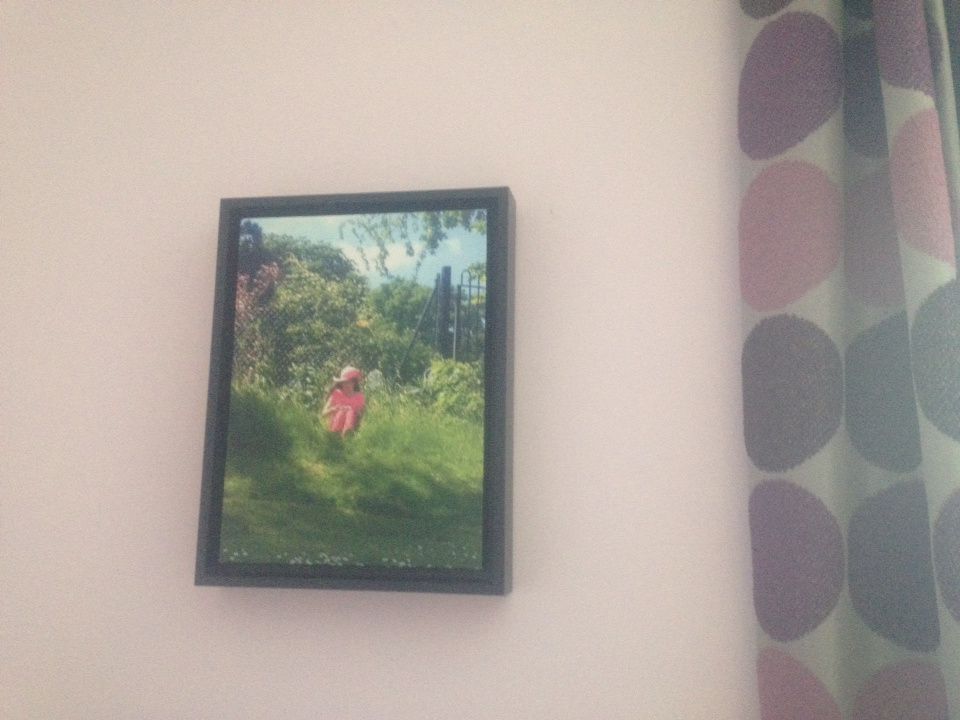 Overall a big thumbs-up from us and its certainly made thinking about gift ideas easier.
We've moved away from the more formal school photos as Christmas presents for the grandparents, preferring instead pictures that capture the children as they really are, so this is ideal for that.
A couple of suggestions though:
The largest size is currently a 25cm x 33cm, it would be great if larger prints were available, they'd make a really great feature on a wall for those special photos.
The frame is only available in a black, which complements most pictures but the choice of a red/blue/grey/green would also be good.
Very pleased that we've got a great print on the wall, can't fault the service, thanks SnapBox!
Disclaimer: we were sent a voucher code to redeem one canvas print, my words and views are my own.
---
---