Those three words would sum up our day for sure.
My children are happiest in their own environment, they have the bits and pieces around them that both calm and energise them.
For D, it's simple. Bunny, pens, paper and her ipad. The pens and paper are her calming tools, she can not only draw with them but make the tiniest little pictures that she'll then cut out and place in her bag of "little things".
For T, it's rather more complex. His calming tool also involves pens and paper but he'll write down statistics, some are games he's played on the Ps3, some are league tables and others would be his "dream team" including goals, cards awarded, games played and for whom. His other anxiety reliever is the trampoline, he'll bounce away out in the garden, kicking and heading the ball within the enclosure, commentating as if he was watching a game for Sky Sports. Sometimes all he needs is a five-minute bounce and he's back in, regulated and refreshed.
So, the non-stop downpours haven't really helped today. T's been unable to get outside until early evening. A trampoline tent would be the answer but I think everyone else has the same idea because the "out of stock" message is commonplace.
We've stuck to our doing-a-session-of-school-work, this is D concentrating very hard: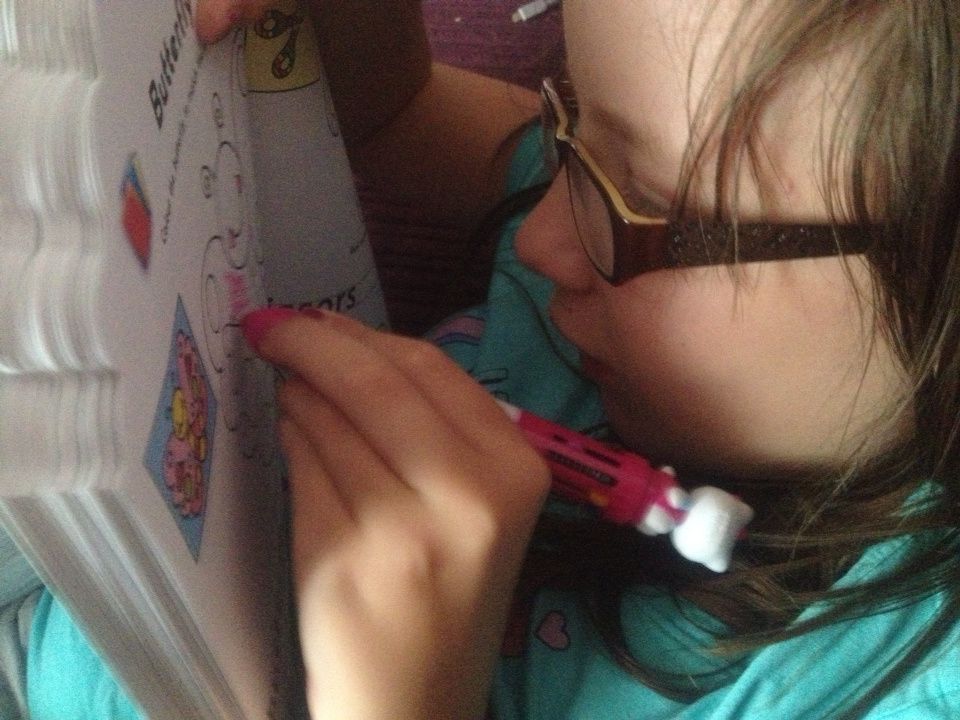 As per yesterday, she wouldn't break for lunch until she'd finished everything, she said it was how they worked at school. Poor thing and she's so governed by her tummy and foodie smells.
It would have been nice to have got out today, to have tried and grabbed a mocha (even though it wouldn't have been a quiet one and I'd have been playing referee) but it was flatly refused, T really does not like going to general shops or venturing outside the house and garden and his space at all really, unless it's football-related. With that, he'll need to know timings, team details, route to be taken there and back and any detours, everything has to be regimented.
There have been nice moments today, when both their brown-haired heads have been together, advising each other on Minecraft and their respective "worlds". Both very individual worlds, D's is all animals, pink bricks and gold, T's is very methodical with all the appropriate building brick colours.
Onwards for sunshine tomorrow and maybe I'll get my mocha!
I hope everyone's had a good day, comments/RTs/shares as ever welcomed, thanks for reading Jx 😘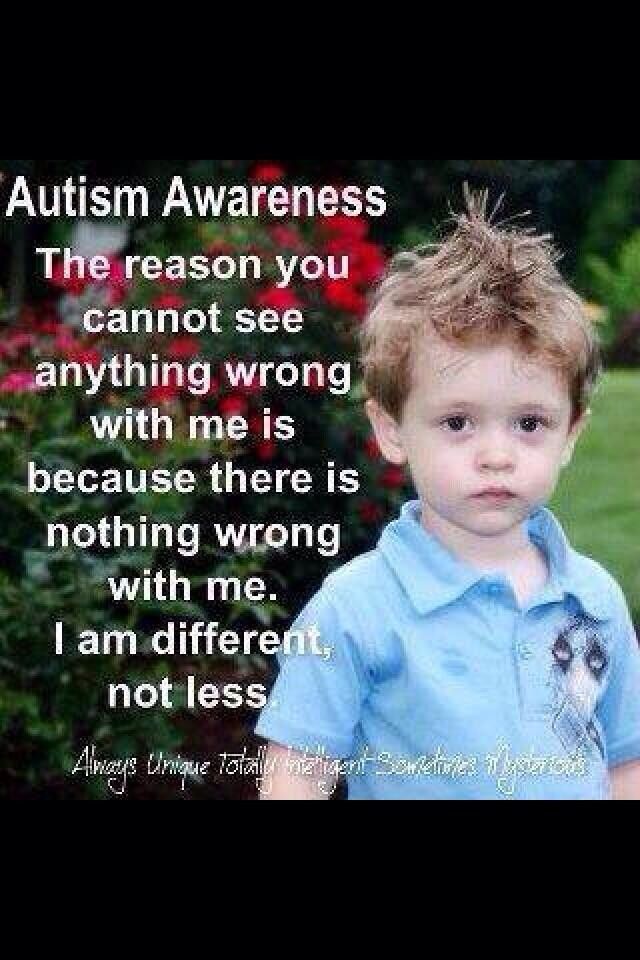 ---
---