It's Thursday and I'm linking up with Vicky at http://www.vevivos.com with a timely one, written at 4am this morning because it was too warm to sleep:
It's too hot…
To sleep, to do anything. Make-up slides off during the school runs, fingers puffed up wearing rings.
We Brits always complain about our weather; Too cold, wrong type of snow etcetera. A bit of a storm would be nice right now, just to break up the temperature.
I haven't seen my cats for days! Warm little moggies with fur coats on, they seek out the shade and doze and sleep, timings do not bother them.
*sighs* Look at the time! Another withdrawal from the "Bank of Sleep", without depositing much, I'm in overdraft mode. Must turn over and try and relax, before that alarm blares out its command.
It's just too hot. Too hot for anything
BUT
at least I'm not overdue with a future Queen or King!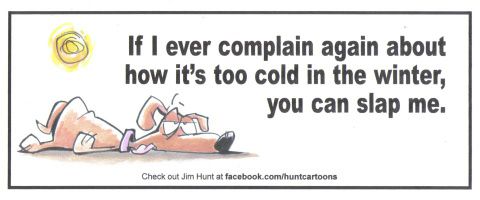 ---
---