*sighs* I'm a party pooper, a late party pooper. I'm usually the one who dashes out of the house for a school run and realises five minutes down the road that I haven't brushed my hair. That's about the only time I'm grateful for straight blonde hair, always wanted Kelly Hoppen-like curls but that's another story.
Anyway, Money Supermarket organised this competition to encourage bloggers to show how they could have a "Great Night In" without breaking the bank. I signed up for it and managed to miss the deadline *slaps wrist* but still wanted to share our night.
What did we get up to?
We started our evening with the only meal that everyone (due to sensory issues) will eat….fish and chips!
If you're thinking "woah, that's a big plate!", it's a child-sized plate with a healthy bowl of sweetcorn on the side.
A local fast food restaurant delivers it all so *nom nom* and pass the ketchup please!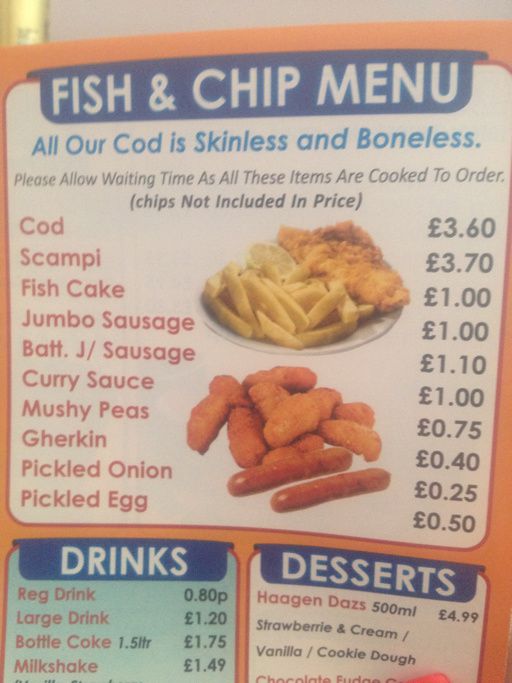 Next up was Malteser blow football, you've never played? It's a lot of fun!
Firstly, get the equipment together:
Maltesers, a small goal, a "goalie" (we chose Sulley from Monsters University) and some defenders (Art, again from Monsters University), some straws and some bowls.
You'll need a flat, clean surface too.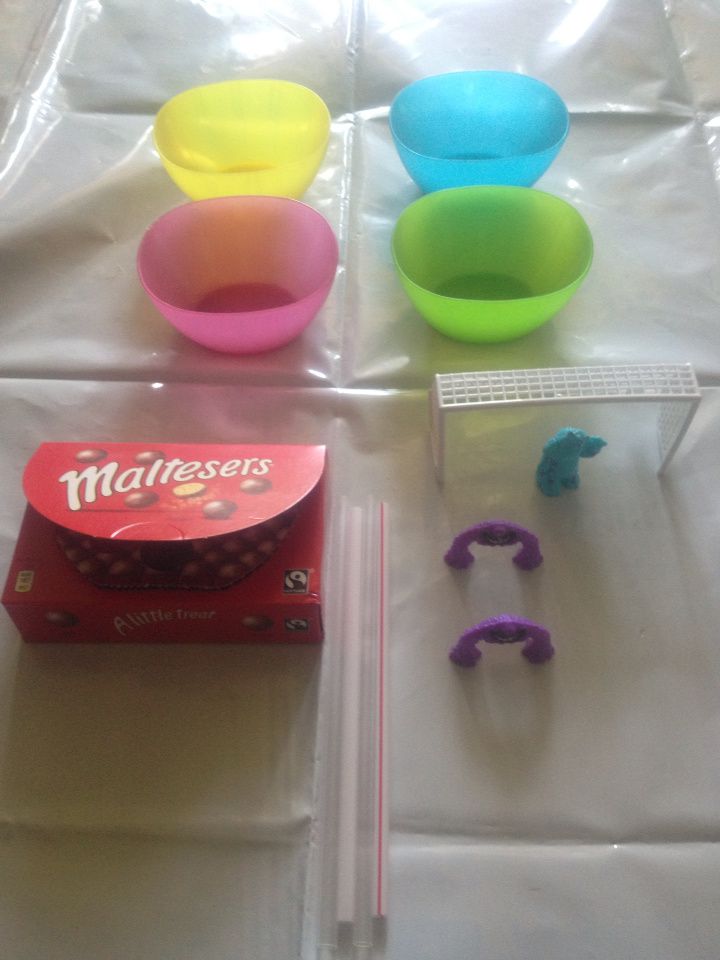 Set up your equipment and the aim is to "score" with your Malteser by blowing through the straw. Once your choccie goodie is in the goal, pop it in your coloured bowl.
We had a LOT of fun playing this and I was grateful for the wipe-down surface underneath!
A pit-stop for a drink, soft drinks for T, water for D and a glass of wine for Hubbie and I, before we collected our bowls of Maltesers and settled down to watch "Despicable Me" on DVD. We wanted to watch it before seeing the second film at the cinema in the next few weeks and the DVD was a bit of a bargain at £4.99 from HMV.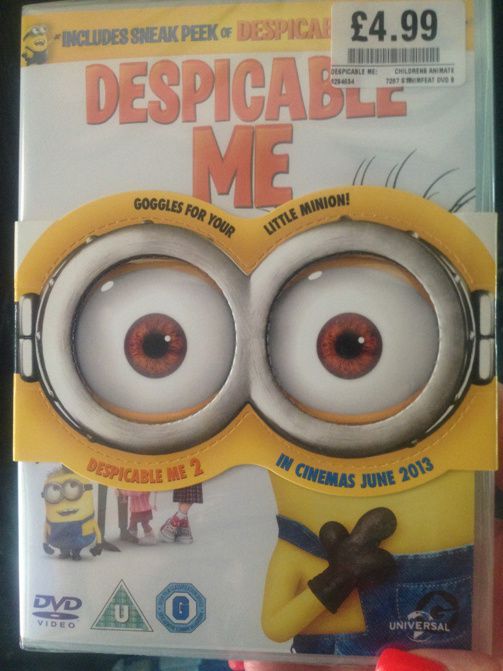 And that's how we ended our evening, snuggled up on the sofa, curtains drawn, pretending we were in a cinema, munching our goodies.
It may not have been an evening of raving but, as an autism parent of 2 when things can change so quickly, I was grateful that a) we could all eat the same meal, that doesn't happen often (albeit T will only eat the chips, once they are cold and maybe nibble some batter) and b) T and D took part in turn-taking successfully and c) we all enjoyed it!
Thanks to MoneySupermarket for running this great competition, there were some really imaginative entries, for more details of the competition please click on this link: http://go.toutapp.com/1ce33339c802811586
---
---