This is my life normally, everything stacked up closely together, but upright…just.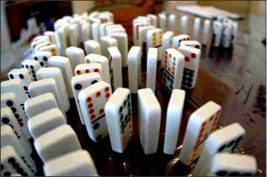 This is how it feels tonight….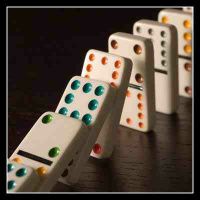 The countdown to the school holidays has started, the end is in sight. We are now aiming for next Friday.
One Monday, two Tuesdays, two Wednesdays, two Thursdays and two Fridays away.
Despite the fact that both T and D appear to have had good days at school, they've both been edgy and – quite honestly – grumpy tonight.
The slightest little thing which might normally be ignored has not been.
It's tiring and silly little external things don't help.
I always try to convey a calm, placid exterior (Hubbie will read this and think "ha!") but any grrrrrr's are usually let out when the children are at school/I'm out of earshot and then, calmness restored I return.
It's difficult to maintain when they are both niggly and edgy, when the slightest thing will set one – or both – off. When each reacts in different ways, D explodes whilst T angrily smoulders.
A new day tomorrow, another day closer to the end of term, a calm one would be nice please.

---
---