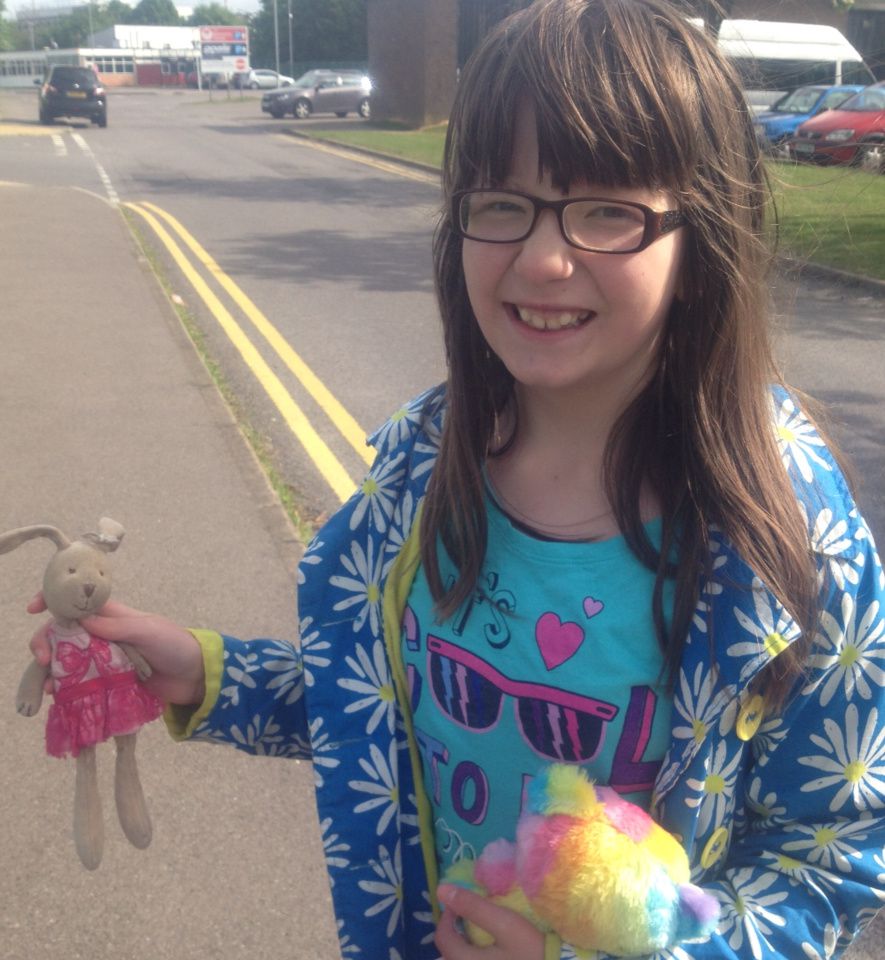 If I take a picture of D, you can more-or-less guarantee it will include Bunny.
Bunny is her calming tool, her anxiety reliever. Bunny goes everywhere with her, wherever we go that little hand-held Bunnster will come along too. If she's drawing, then Bunny is held between her upper arm and body, ever near, an ever calming prescence.
When D was in a mainstream environment, she'd carry not only Bunny but also two little bags, full of small things. Playmobil people, scraps of paper, buttons, little sparkly things, items that gave her reassurance. To go from two full bags to just taking Bunny to her SN school is a big achievement.
However, this morning D's got very very upset and anxious over something two TA's at her SN school said to her in the playground. She's only just mentioning it now so I wonder how long it's been festering inside her.
They told her that she wouldn't be allowed to have Bunny with her when she's grown-up.
D has taken that literally and now thinks that when she's 18, someone is going to take Bunny away from her. For ever. She was inconsolable and decided that she didn't want to grow up, if it meant being apart from Bunny.
Not good is it? That a nine year is thinking like that.
I'm sure the comment was said in semi-jest, BUT for a child with a tendency to take things literally, it shouldn't have been said at all.
If D still wants to carry a tiny toy around with her when she's a young adult, that's fine by me. Bunny is very portable and would fit into a pocket/a bag, what harm is it doing anyone? If they were thinking from the viewpoint that people will stare and comment…well, flipping heck, they do already and they still will, irrespective of whether she's carrying a tiny toy with her.
Bunny is not offensive and calms her, where is the harm in that?
Lots of reassurance from me that, of course she can still carry Bunny, adults and older children like toys, I've told her about my favourite cuddly toy too and hopefully she'll put what was quite a silly remark behind her.
Early indications for today though are that she isn't.
Thanks school!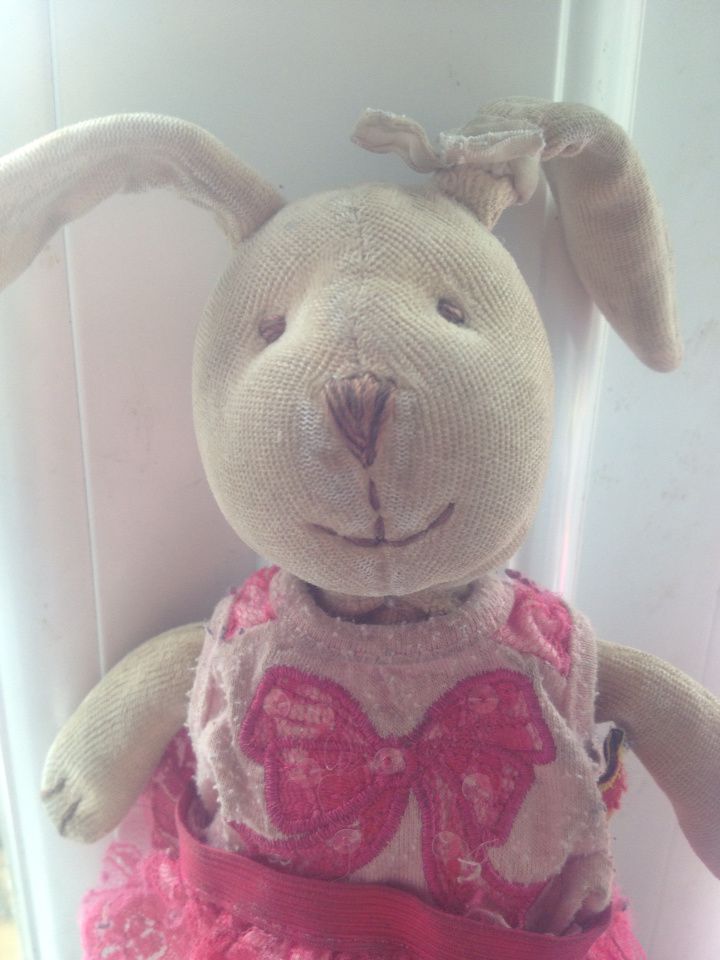 ---
---