Do I opt for my iPhone? My little multi-tasking wonder, where I can surf the Internet/post a blog/send a tweet/take a photo…oh, and make and receive phone calls too?
I then thought about the children, but they're not "possessions", they're their own people, in their own right.
So, my most treasured possession is…..ME!
And here's why, from toe to tip.
My feet: not the most attractive things in the world, but – as I don't drive – vital for transportation. They get me around and that's the main thing. At a shoe size 8, they're never going to be dainty either.
My womanly bits and my mum-tum: whatever I think of these, they produced my lovely children. Three times. I don't have stretch marks but do have child-bearing hips, always have done. They will always be with me, no matter how much weight I lost. On the plus side, a pear-shape is meant to be healthier than an apple, on a downside, me and jeans do not fit well together so we ignore each other.
Moving up, my two wobbly bits on the front of my chest. Never as big as I wanted them to be, but – like the pear-shape – they're part of me.
Long arms, long legs and long fingers. When D was a baby, she had the most graceful long fingers, I used to say they were piano-players fingers. I'm left-handed, as are T and D. My hands pick things up, pass things to people, write and, of course, blog.
My head holds my brain, my eyes, my face. Where would I be without them? Those senses that bring us all the wonders of the world – sight, hearing, touch, taste, smell – I have a lot to be grateful for.
Even if some days I don't like my "shell", I'm me, an individual, a one-off and that is something to treasure.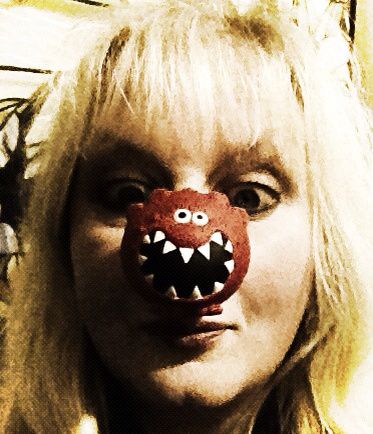 ---
---