Today didn't start off brilliantly for T or D.
For T, it was anxieties over the child who he'd thought was copying him yesterday during tests and attempting to get T into trouble and the fact that the athletics badge he's earnt during activities just isn't materialising. He was an extremely agitated little man this morning, the slightest thing either sending him into a quiet angry mood or tears threatening.
For D, it was worry over her participation in School Games today. Not only were they going offsite but to somewhere they'd never been before and also competing against other (mainstream) schools. Her team had won second place earlier in the year so she had high expectations.
As we were leaving on the school run, T – who is uber-competitive – looked at D and said "you got silver last time so you should get gold!". Inward parental cringe time for me.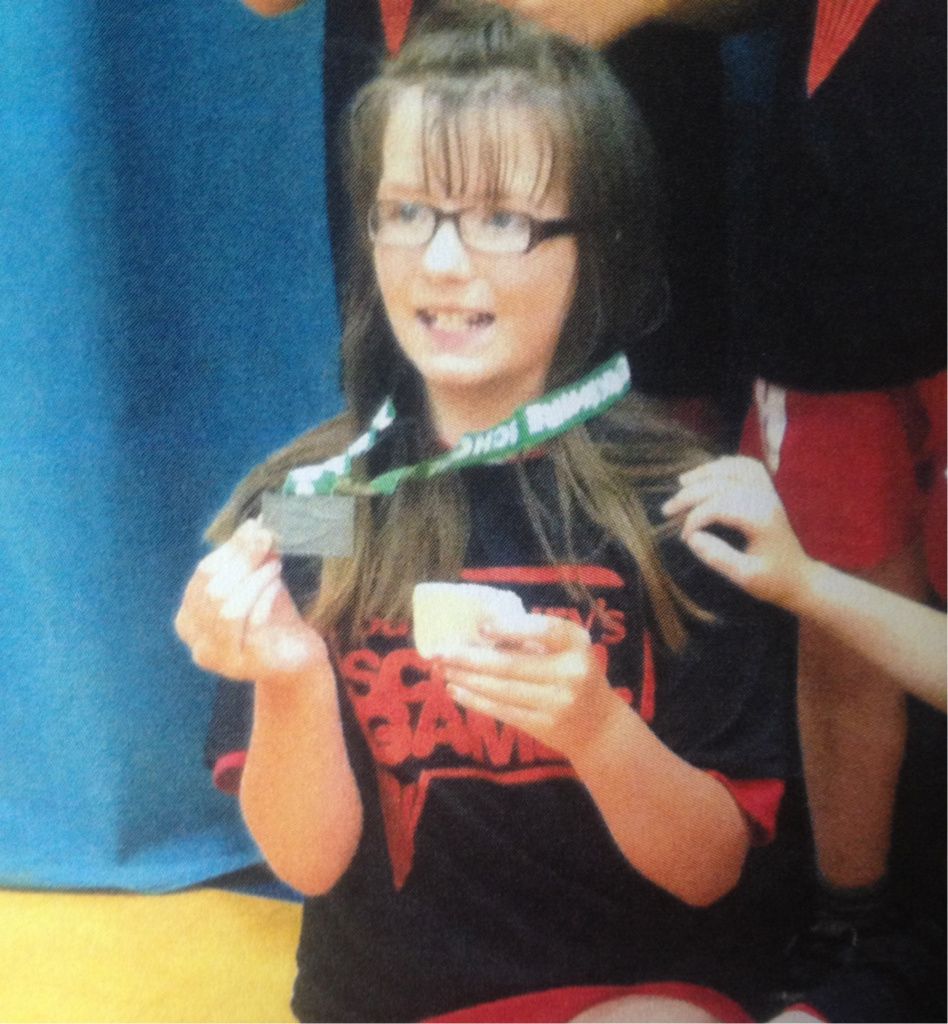 There's my girl above, in a cropped team photo. They came second overall!
According to D, there was games, then a semi-final and then a final. I can't only imagine how exciting (and stressful) that was, she was incredibly anxious during sports day last week until she got a medal.
Extremely proud of her and the rest of her team.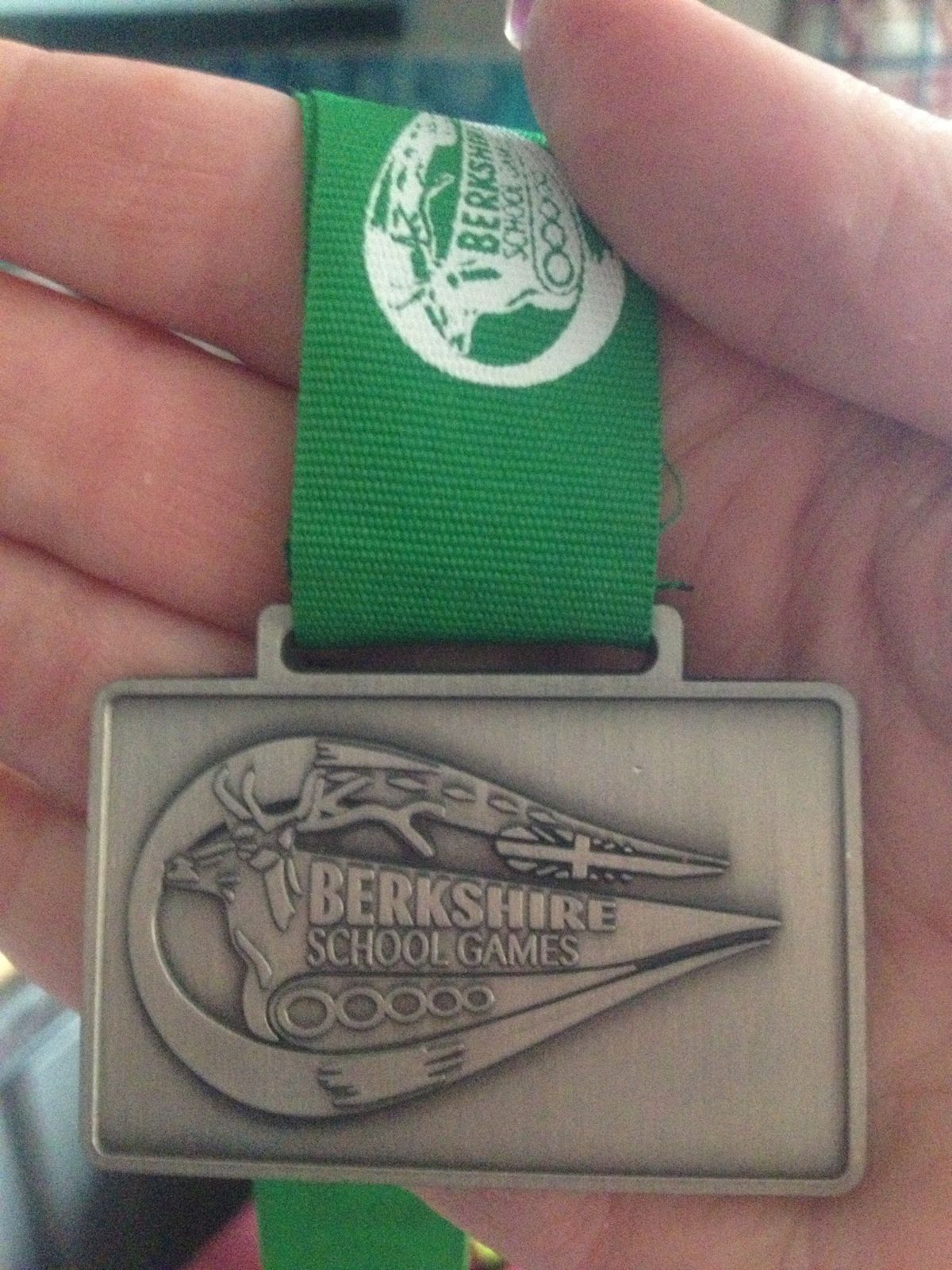 She's overjoyed both with her medal and the fact she got to keep the tshirt she competed in. Both will serve as a nice visual reminder for her.
T's happier and calmer tonight. I debated with myself about not leaving a message for his teacher but, as T's class have tests all week, decided that T would only get more agitated as the week went on. She had a word with the child/T and it seems to have been worked out. Part of me thought "leave it, he's 10" but a bigger part knows my T and how he'll bottle things up.
So, another pride-inducing day! I'm so glad it's nearly the end of term though, both T and D are so tired.
I hope everyone's day has gone well, comments/RTs/shares welcomed, thanks for reading Jx 😘

---
---