Sometimes the weeks are so busy that I'll forget to include an item in the daily blog, something that makes me very proud of what my children with autism achieve.
This is one such item and I'm linking up with @EthansEscapades for #SSAmazingAchievements at http://bit.ly/167cwip to share it.
Every half term, D's school present "Good Behaviour Awards", they are not given out lightly and I think D's had 3 in the 3 years she's been at her special needs school.
They are always given out in assemblies – the child has the option of going up in front of the school and receiving it – and there's applause and the chance to choose a goodie from an award box.
We had an inkling that D might have had an award when the school newsletter came home, albeit our surname was incorrectly spelt, as far as I know she's the only "D" there.
Without further ado, here's the certificate: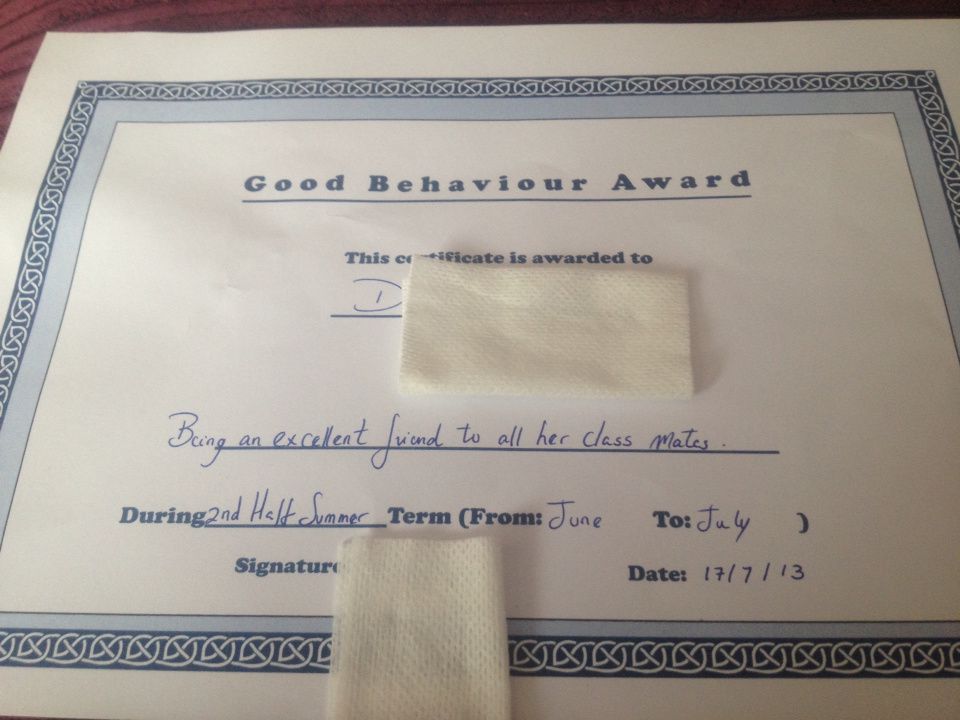 Great, isn't it?
I love the "for being an excellent friend". D couldn't enter the classroom atmosphere in mainstream the majority of the time, too noisy, too busy, too many people for her. She would sometimes retaliate by lashing out, which were her way of attempting to deal with an atmosphere that she found too difficult to integrate in.
Best decision for her moving her to an SN school. She's spent the last school year in a class of 8, with 7 boys – which I think is an achievement in itself!
There are times when she's come home and got frustrated because the boys have been playing knights and spacemen but the fact that she's ended the school year with quite a few "husbands-to-be" is quite sweet.
Even though it's not always shown and she might not realise it, I think there's a definite caring side to D, it's something that hopefully, anxieties aside, will develop.
She choose a pair of pens as her award prize and they've been transported around in her kitten case ever since. A case full of the small things that she likes to carry around with her at all times, there's all sorts of little bits and pieces in there.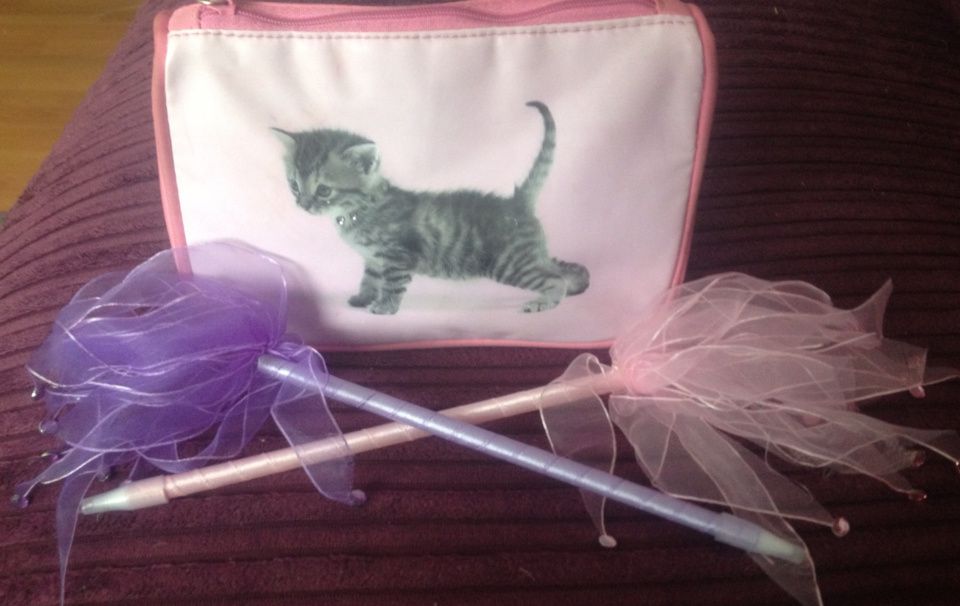 Definitely an amazing achievement for D, thanks for reading Jx
---
---