July 31st and the last day of my blogging prompts.
A little *yay* because although I've enjoyed reaching into memories and thinking about the prompts, it's been time-consuming and I'm conscious that there have been a lot of posts, thank you if you've read every one, by the way.
Today's prompt is "5 favourite blogs". I'm purposefully not going to quote any special needs blogs, I can't choose between them. Each one is written from the heart, is unique and for a purpose. I enjoy reading every one that lands in my in-box.
I'm also only choosing 3 and that was hard enough, believe me.
So, here's my 3 (in no particular order):
Darren Cockle at http://www.darrencockle.com
Darren blogs about life after losing his wife to cancer, love and parenthood. His blogs are (at times) raw, extremely honest and thought-provoking.
Esther Walker at http://reciperifle.blogspot.com
Esther's blogs are not just about recipes, she is a mum to two small children and her blogs contain accounts of her feelings and experiences. She says what I'd like to say, but don't.
Andrew Barber at http://www.avbarber.com
Andrew writes beautifully, conjuring up immense imagery and romance in just a few sentences. Always a pleasure to see a post.
Thanks for reading Jx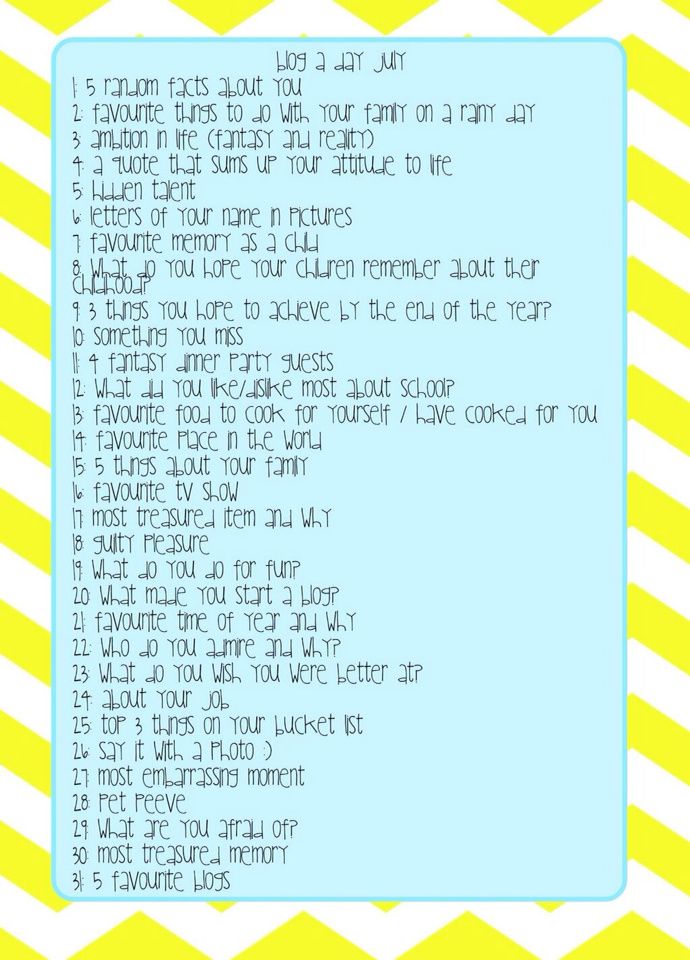 ---
---