I feel like I've been a bit of a misery-guts blogger the last week or so, but I've always found blogging very therapeutic and it's helped me to write it all down, how I'm feeling and implications of events.
But I need to get a degree of normality and routine back for T and D, D in particular has been very unsettled.
Her mantra again today has been "don't leave me Mumma" and, if I've headed off for a w e e, her footsteps are inevitably not far behind.
She's veered between happy-anxious-sad and furious at the flick of an imaginary switch today but still managed to make us smile – here's our funee from earlier.
There have been times when she's asked for and needed "tight hugs", there have been times when she's been so cross with me, she's refused to acknowledge me, it's all in a day of autism parenting.
In a moment of anticipation earlier, she tried on her tshirt for sports day next week, it's a yellow Angry Birds one and she proudly said "I'm an Angry Bird" and promptly whooshed around. True, very true.
T, on the other hand, has had a really good, energetic day as predicted. He set off early for his paintballing day and – despite the intermittent heavy rain showers – he really enjoyed it. Very cuddly (well, T's form of cuddly) this evening though, which has been both unexpected and welcomed.
We'll aim for a good day tomorrow, they both deserve it.
I hope everyone's day has gone well, comments/RTs/shares as ever welcomed, thanks for reading Jx 😘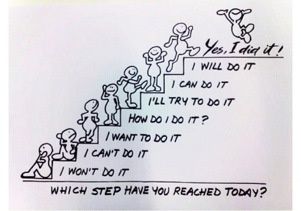 ---
---