It's been a long week, a very long week. I really didn't know how this week would pan out but, as far as my mum's gone, it's been a success. A big success.
She's come through that potentially life-saving operation that the "powers that be" weren't prepared to risk at first. I'm not naive, no-one can go on forever but if this operation has managed to eradicate the cancer and buy her a bit more time on this Earth, how can any deny her that?
It hasn't been without complications though, on a pain threshold scale of 1-10, she's at a 9 and there was a complication this morning but she's alert, chatty (despite the pain) and glad that they took the risk. She's not "out of the woods" yet but, you know, success!
Unfortunately all this change to routine has had an impact on T and D. D, in particular, wasn't happy with Hubbie dropping me off at the hospital yesterday evening and keeps asking if I'm "going to leave" her.
I thought I'd manage to get the visit out of the way today whilst she was at school and Hubbie would be meeting me at pick-up time with her buggy.
I hadn't banked on this: the online and billboard bus timetable said a 3pm departure from the hospital, the interactive board was saying 3.20pm. It arrived at 3-flipping-20. So, despite an ice-cream from the van with Hubbie, it was a rolling-about-in-the-grass and visibly distressed D who met me with Hubbie. The poor thing had threatened to bolt too. She just couldn't cope with the change.
It's made me realise that a) I can't rely on public transport, despite what the blooming timetable says and b) I need to be there, I'm her constant, after all. I'll add in a c) about making a bit of "me-time", I feel exhausted this evening.
T will have had a good day – guaranteed – he's at a friend's until later (it's currently 7.30pm). It was non-uniform day at school, a friend's house for a DVD and no doubt, Minecraft and then he's paintballing tomorrow. Not playing football! Keeping active is his "thing" and as long as he's not paintballed too early on tomorrow, I'm sure he'll have a great time.
So, this week has ended in a different way than I thought it would, I'm so glad that the "powers that be" took that risk, it could all be so different right now. Positivity rules!!
I hope everyone's had a good day, comments/RTs/shares as ever welcomed, thanks for reading Jx 😘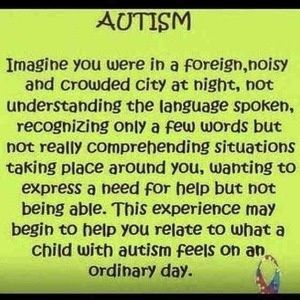 ---
---