It was a double body-slam that greeted me this afternoon when I collected D, a full-on hello-Mumma-I've-missed-you-but-had-a-good-day-thwack, twice!
It was very welcomed, it had been a while.
She's extremely excited about sports day on Wednesday, the school proms next week (singing performances) and she's also going to the Kurling finals with school, her team got a silver medal in February so there is a mild expectation for more goodies!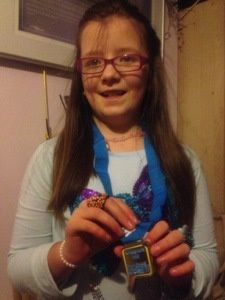 It's amazing, when D was in mainstream, she couldn't participate in any assemblies/plays/sports days or anything due to anxieties and the busy setting, she has progressed so far in the three years she's been in her SN school, it's wonderful.
Of course, there has been so much preparation behind the scenes, one of the songs they are singing next week has been practised since last October, there is no way she could walk into an unfamiliar setting and do something off the cuff, respect to all the staff at her school.
T's excited about his sports day tomorrow too, his class have been working towards athletics badges (gold/silver/bronze) and they expect to receive them tomorrow – after them being delayed for weeks, which has vexed Mr T, with his requirement for routines and deadlines.
He has shown a lovely moment of empathy though, his Asperger friend is expected to receive a bronze and T has said to him that he'll give him one of his football medals if he does. Very considerate of him and T does not give his medals/trophies away lightly.
Neither have said that much about the rest of their days, they're both too focused on the next couple of days. I just hope it doesn't burble over into anxieties – it's a very thin line – but I doubt it will.
Positivity is the mantra this week, it IS going to be a good one!
Hope everyone's day has gone well, comments/RTs/shares as ever welcomed, thanks for reading Jx 😘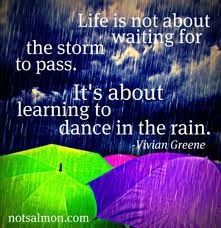 ---
---