There is one thing guaranteed to calm/entice/capture my children's attention and that is me saying "would you like a few moments on the iPad/my phone".
They are little whiz-kids on these, any app seems to be mastered incredibly quickly and they are learning so much through play – not least the importance of sharing/taking turns.
D has her little ipad mini, in its tough case and T will be getting his own for his birthday.
But the question arose about a case for T, I wanted something that would be individual to him and also provide protection to his (not inexpensive) gift.
The answer came in the form of a case from idealcases.com and I've created a case which I hope he'll like.
(Please read to the end for a discount code to create your own case)
The case was created very quickly and easily using the ideal case app – free from the App Store.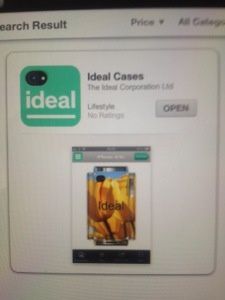 So, how did I create a case?
Choose your device:
In true "Blue Peter" style, I had prepared a case earlier, using the a background, image and text from the idealcases.com website so I imported that in: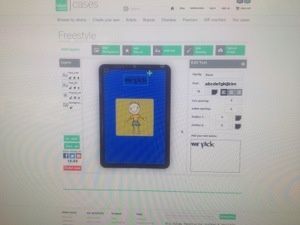 The checkout process was easy and secure and I received a confirmation email.
The case was ordered on a Sunday and I received the case, well packaged inside a Jiffy bag on the Wednesday – a very good turnaround time.
And here's how it looks: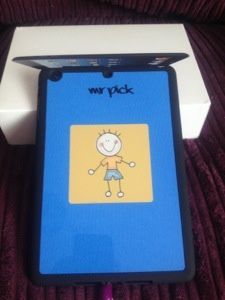 I like the matt finish border and the charging point/volume control/headphone jack and one-off button all remain accessible.
I think he'll be very pleased with his personalised case.
Idealcases.com are offering a 10% discount on cases created either on their website or the free app until the end of June.
Please add in the code getfab10 at checkout.
Thanks for reading and please send me a picture of the case if you do get one!
Disclaimer: we were sent a code to receive a case, my words and views are my own.
---
---