I think the tone of our day can be guessed from the title.
It's been muggy, too muggy for T and D. D, in particular, couldn't understand why the promised thunder – which would have broken up the heat – didn't arrive.
I've tried explaining about wind directions and how that although weather forecasts can predict, it doesn't always happen but she didn't understand. To her, my phone said thunder from 3pm onwards and that just didn't happen and it should have.
My aim was to get my sweaty twosome (that would be T and D!) home and get them in the pool for some welcome cooling-down and splashing fun. It didn't work out like that. They clashed – both emotionally and physically – virtually as soon as we got home, T coming off worse, having been walloped by D.
She apologised almost immediately but then took herself away and had a meltdown, this does tend to happen, it's as if either the guilt or the fact she's had to apologise overwhelms her. Poor T meanwhile.
An hour later and they're bouncing together, laughing on the trampoline like nothing had happened. Times like that, you think "did I imagine it?" and then "that will be another grey hair popping up then". I've added that in for Karen, as it made her giggle before 😃👍.
Both attempting to settle now (8pm), all hoping for a better day tomorrow, D's teacher described their day at school as "unsettled" which can't have helped contribute to after school.
Tomorrow will be a bit of a day for me, here's why, click to read my earlier post, I will aim for 9pm publish time as per usual but bear with me, if it's delayed.
I hope everyone's had a good day, comments/RTs/shares welcomed, thanks for reading Jx 😘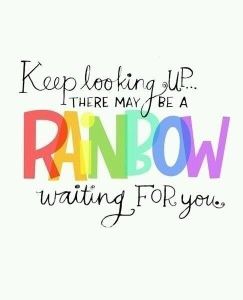 ---
---