Exciting times, both D and T have their school sports day next week. Fortunately not on the same day, at the same time. Always a worry when you have two children in two different schools (20 minutes walk apart).
D's house colour is yellow, for Tigers. So, my challenge today has been finding her a tshirt that she'll wear and that will be delivered in time for next week.
This will fit the bill nicely: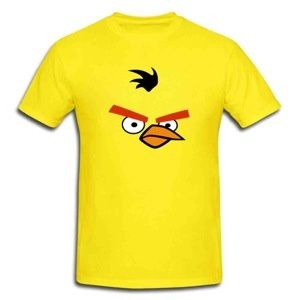 (And, being a meanie Mumma for a moment, she can be a bit of an Angry Bird at times.)
They've been doing preparation for the events in both their schools. In D's case, it's been both physical preparation and within lessons. This afternoon they made rosettes.
D loves drawing and crafting so this was an ideal lesson for her, she not only made a rosette for herself but for her teacher and the 3 TAs too. Each had an individual design – flower, clouds, rainbow and sunshine. The staff were all wearing their rosettes when I collected her and all looked very pleased to be wearing them too.
D said to me on the way out "I'm so proud of me, making those for everyone". I couldn't have put it better myself, if only people who refuse to accept her autism and anxieties could see her this afternoon, a very good-natured, generous child who didn't have to make rosettes for everyone but chose to.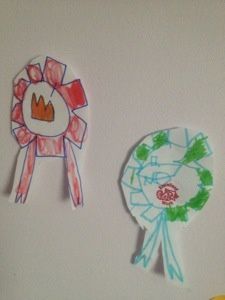 I said to her this evening whilst we had a cuddle "do you know how much I love you?" and she'll normally answer with "to the moon, Saturn and Jupiter and back", tonight she answered "really much". That would be true.
So, even though it's only Monday, it's gone well. I hope everyone's had a good one, comments/RTs/shares as ever welcomed, thanks for reading Jx 😘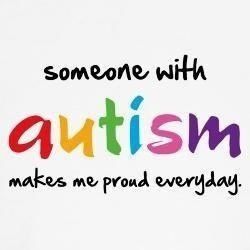 ---
---