I have a confession to make…
Up until today, we'd never watched "Trooping The Colour" or even known what it signified.
That changed today. Ever since last year's Jubilee celebrations and when she went to see the Olympic torch, D has had a bit of a passion for ceremonies and our Queen.
She really enjoyed watching all the horses, the guards, the musicians…. everything this morning and – whilst we sat together during the first bits – would physically turn my head to make sure I was definitely watching too.
Every time the Queen was in shot, she'd say "look Mumma, there's Elizabeth" and "there's a horse, there's another horse etc". Bless her, my little bouncy, flappy Royalist.
For those who don't know what "The Colour" was, I wiki-ed it:

"Trooping the Colour is a ceremony performed by regiments of the British and Commonwealth armies. It has been a tradition of British infantry regiments since the 17th century, although the roots go back much earlier.
On battlefields, a regiment's colours, or flags, were used as rallying points. Consequently, regiments would have their ensigns slowly march with their colours between the soldiers' ranks to enable soldiers to recognise their regiments' colours.
Since 1748 Trooping the Colour has also marked the official birthday of the British sovereign. It is held in London annually on a Saturday in June on Horse Guards Parade by St. James's Park, and coincides with the publication of the Birthday Honours List.
The Queen travels down The Mall from Buckingham Palace in a royal procession with a sovereign's escort of Household Cavalry (mounted troops or horse guards). After receiving a royal salute, she inspects her troops of the Household Division, both foot guards and horse guards, and the King's Troop, Royal Horse Artillery.
Each year, one of the foot-guards regiments is selected to troop its colour through the ranks of guards. Then the entire Household Division assembly conducts a march past the Queen, who receives a salute from the saluting base. Parading with its guns, the King's Troop takes precedence as the mounted troops perform a walk-march and trot-past."
The rest of the day has been quite uneventful compared to that.
It's strange, D doesn't really "get" traditional humour and there's very few DVDs she will watch outside her safety zone of Madagascar/Rio/Ice Age but one thing she will watch and really laugh at is The Goodies. Slapstick comedy from the 70's which we have on DVD. Her, T and Hubbie have sat there laughing away at the (very familiar) sketches.
A good day for all – T's team won their game this morning btw – and crossing-fingers for a Happy Fathers Day tomorrow. D is very excited about it, here's my earlier post.
I hope everyone's had a good day, comments/RTs/shares as ever welcomed, thanks for reading Jx 😘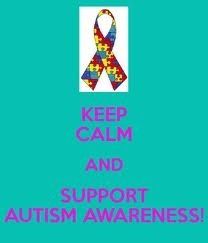 ---
---