It has been a positive end to the week, very welcomed!
D's school had a visit from a clown today, arranged by a charity. It sounds like all the children had a really good time with balloon animals, gentle circus tricks and, no doubt, lots of slapstick.
It's funny because I remember going to a children's birthday party where the same clown was about 13 years ago, it's certainly the same name. Maybe clowns – as entertainers – don't really retire? Anyway, there were lots of smiling children being led out of school, carrying their balloon concoctions, proudly wearing their clown face stickers so all was well.
D's happy mood has continued this evening – apart from when I asked her to tidy away the paper she manages to get everywhere whilst crafting – lots of little giggles.
T's day on-the-whole has gone well. On the one hand, he's very pleased it's Friday and tomorrow brings a football match, on the other, Friday brings swimming with a 20-minute walking bus each way to the swimming pool after lunch. Coincidentally the pool is next to D's school but as I'm not allowed to pick him up from there, he has to walk back to his school.
So, two tired but happy children tonight. Hopefully there'll be some sunshine over the weekend for D to try out her tennis rackets.
Here's today's earlier post (click to read), all about parental guilt trips!
I hope everyone's had a good end to the week, comments/RTs/shares as ever welcomed, thanks for reading Jx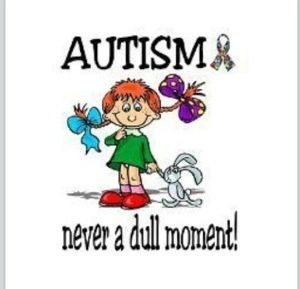 ---
---