Ssssh! Another good day for both T and D but I don't want to jinx anything.
Mega proud of D tonight, she's been doing some little secret bits and pieces for Fathers Day on Sunday, I can't say any more because the recipient is always poised at 9pm to read this *waves*.
One of her tasks has involved writing, something she's done voluntarily today, something she always finds difficult, something I'm extremely proud of her for taking on.
There will be more activity gift-wise in both D and T's classes tomorrow, be interesting to see what they both come home with.
T's nemesis seems to have left him alone today, which I'm relieved about. It's a fine line between wanting to let your inner Lioness out to roar in defence of your child, but also being aware that sometimes they need to deal with it themselves – in this case, hopefully ignoring will do the trick.
D had music this morning for her first lesson, they were singing "The Animals went in two by two etc.." (to the Ark) and she's been virtually singing it non-stop this evening, it's very nice to hear her happy, although a tad repetitive.
Crossing fingers that it will be three days in a row tomorrow, but if it's not, two have been just fab!
Hope everyone's had a good day, comments/RTs/shares welcomed, thanks for reading Jx 😘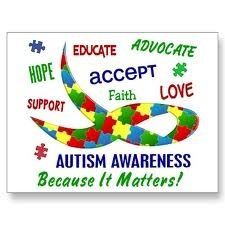 ---
---