It's not that often I've been able to say this recently but….
D has had a BRILLIANT day!
From the school run (after we'd dropped off T) where we saw friendly cats, she then positively bounced into class to the massive body slam I received at home time and the happy, positive mood she's been in tonight, it's been lovely.
(I can't remember the last time I received a body slam when collecting her, so it took me by surprise albeit very welcomed!)
She's (I'm drafting this at 745pm) doing some colouring before she settles and every so often, she'll sing a little bit from a Joseph song.
I wish I could bottle this good day and intravenously pass it back to her when she's having a not-so-good one.
T's had a on-the-whole good day too.
There is a boy in the year above who verbally digs at him (always outside school, never in) about his choice of football team and sometimes T verbally reacts, as he's so passionate about "the beautiful game".
Something to keep an eye on but he's now aware that individuals usually bully due to their own insecurities.
Always difficult this pre-teen time isn't it? But, apart from that incident, he's had a good day.
So, we'll see what tomorrow brings, I wouldn't like to predict anything!
I hope everyone's day has gone well, comments/RTs/shares as ever welcomed, thanks for reading Jx 😘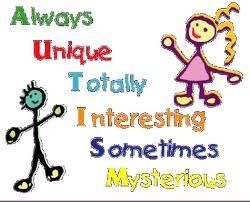 ---
---