It's not very often that I simply can't wait for the day to end, for D to settle and hopefully have a good night's sleep.
Today has been one of those days.
It started very early, long before the birdies started chirruping, D was awake, anxious and trying to self-calm by crafting fiddly little things, too fiddly for her at that time in the small hours which made it worse. I don't often give an extra (small) melatonin dose but I did, in the hope it would settle her – it didn't.
So, today has been meltdown-fraught. A combination of tiredness and anxieties over our unfamiliar and anxious morning yesterday.
It hasn't been made easier by the fact we had one of Hubbie's mates round to do something in the garden. D likes him and calls him "tap man" or "TV man", depending what he's coming round to do but the inevitable changes and upheaval have not resulted in a happy D, even though she liked the end result.
The only time I have seen D smile or appear happy today is at mealtimes, she does like a full tummy.
T's been affected by the change today too, but not to the same effect as his sister. As long as his meals were at their usual times, he was happy. He's alternated between (quite a bit of) bouncing and Minecraft.
Neither wanting particularly to go to school tomorrow but the back-to-routine will benefit both, we are starting to think about how close the summer holidays are and making plans, as well as counting down. They both benefit from being outdoors, in open spaces with not many other people, free to run around and be the children that they are, without judgement.
So, I'm requesting a better day tomorrow, not so much for me, but for D.
I hope everyone's had a good day, comments/RTs/shares as ever welcomed, thanks for reading Jx 😘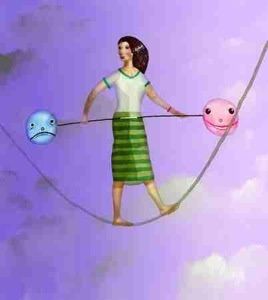 ---
---