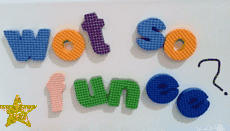 I'm linking up with actuallymummy.co.uk to share another Funee, courtesy of D.
Autistic children can be prone to saying inappropriate things at times, due to their delayed social skills, fortunately neither of my children have ever done the "look at that f a t person", I think I'd collapse with embarrassment if they did.
We also have a rule at home: "laugh with D, never at her" and we actively encourage T to abide to that too.
Today's Funee happened last week. We'd all just been for a play date with a friend of T's and we left their home in bright sunshine, baking hot weather. T's friend lives at the end of a lovely, quiet road, in a little horseshoe and you could literally hear a pin drop as we left.
There was an elderly man opposite, sitting in his front garden, sunning himself. He may even have been asleep. D looked over and said "that man looks like Dad", I ssh-ed her and we scampered off.
Later that evening, D was having a sing-song with Hubbie at bath-time and she said:
"I saw an old man when we were coming out of X's house, he was old because he had grey hair"
Hubbie replied;
"But D, I've got grey hair"
D:
"Yes, I know"
Hubbie:
"Does that make me old?"
And D replied:
"Yes, but you're my Dad and I still love you".
I love her honesty and that she can be so sweet and funny.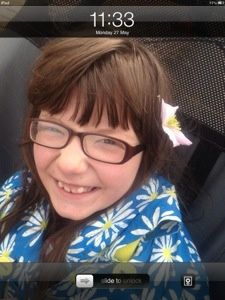 ---
---