It's Thursday and I'm linking up with @VicWelton at vevivos.com for Prose4T.
Today's poem came about as a result of a little old lady I saw on the bus earlier this week. I had my sunglasses on so was looking over in her direction in a bored-commuter type of way.
She had at least six rings on each of her middle and ring fingers. First of all, I was thinking "ouch, that must restrict her movement" and then I wondered about why she'd have so many on. Random thoughts which turned into this:

Knuckle-dusting Grandma
Sparkling rings glistening in the sunshine,
Each one has a tale to tell.
Anniversaries, births and legacies,
Memories to make her heart swell.
Six rings on each finger, must be painful,
Covering over finger joints.
Rings of love, can't choose between them,
She's wearing each one to prove a point.
Beautiful jewels that last a lifetime,
Passed down before her, will carry on.
Her descendants will wear and marvel,
At the jewels after she is gone.
But for now, it's time to leave her,
Off the bus, she heads for lunch,
Watch out muggers, don't consider it,
All those rings will pack a punch!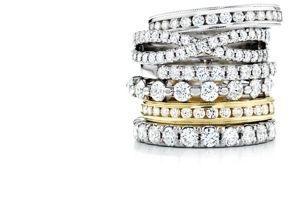 ---
---