It's been a much better day today, T happy this morning because he was going to tea at his Aspergers friend's house, D happy because of the above! (you've got to love that sibling relationship eh?)
(T has a lot of sensory issues around food so I'm always concerned that he won't eat at someone else's house. His predominant food stuff is bread and toast, with bovril or jam. No hot foods, no "wet" foods)
So, all boded well for a good day.
D had some reluctance at home time, they'd been practising for sports day and she was tired. A wander home through The Deep Dark Woods spotting sticks, stones and butterflies improved her mood.
More outdoor fun at home, she was able to have fun on the trampoline without T wanting to self-regulate and bounce, she's definitely enjoyed the D:Mumma 1:1 time.
Her only gripe being that tea (she is an absolute stickler for routine) was 11 minutes late! (She knows that meals are when the big hand is on 12). There were a few moans and a threatened bolt but delays are inevitable occasionally, that's life.
T came back tired but happy too, having played football with his friend. I'm pleased they've gravitated towards each other, I hope their friendship lasts.
They have a shared interest in Skylanders and, of course, Minecraft.
So, clock-gripes aside, it's been a positive day, comments/RTs/shares welcomed, thanks for reading Jx 😘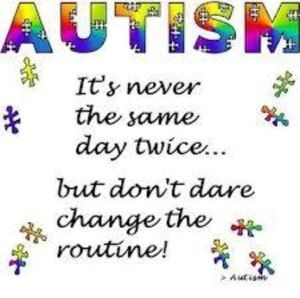 ---
---