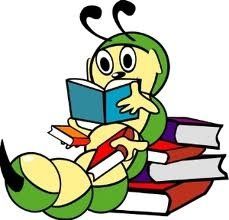 We like books a lot in the Bluecrisps household, to pick up a book and from the first few lines to be transported away to a world in the author's imagination is wonderful.
Books can relax you, excite you, make you laugh or cry or wonder at the imagery presented.
What we all enjoy are humorous little stories, T and D have their favourites and with the age they are now, the more "burps" and mild "toilet humour" mentioned the better. T will collapse in a fit of giggles if he sees certainly funny little words when he's reading, it's great to see.
We were really pleased to be sent three titles in The Tiny Twisted Tales range to have a read through and we throughly enjoyed them!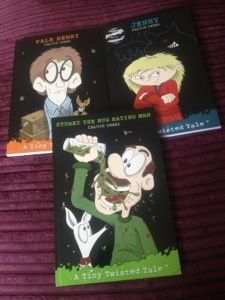 Here's some information on the books and their author/illustrator Calvin Innes (from the website):
The Tiny Twisted Tales are a collection of short stories and poems from the rather strange mind of Calvin Innes.. Each Tiny Twisted Tale is about another weird, scary, wonderfully gruesome character, from people who eat bugs, to tiny toga-wearing goblins. Each book is packed with dozens of Calvin's quirky illustrations.
Tiny Twisted Tales books are available from most major bookstores (including Waterstones) as well as on-line bookstores like Amazon (Kindle Version also Available) and WHSmith.com as well as the My Little Big Town store.
RRP £4.99 per title.
What did we think of the books?
As a mum, I found the books very appealing. The books are described as "spooky, scary, strange, disgustingly wonderful and wonderfully macabre" on the back cover and they are certainly that!
The books each contain one story, in rhymes with wonderfully detailed illustrations. There is some quite cartoony gruesome imagery but it's appropriate to the story and it didn't manifest in any terrors. Each story has a nice morale and conclusion to it too.
The books we were sent told of a man who ate bugs, a werewolf-hunting little girl and a boy who didn't like to go out.
I enjoy writing a piece of poetry every week for a linky so I was interested in how the author could make whole series from rhymes.
And T thought they were cool and made him laugh too! Great praise from a 10 year old who likes to read and read!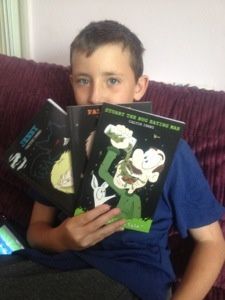 Thank you, My Little Big Town for introducing us to a new author.
Disclaimer: we were sent three books, RRP £4.99 each for the purpose of this review. Our words and views were our own.
---
---