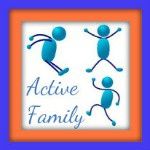 I'm linking today's post in with the Active Family Challenge at oliversmadhouse.co.uk because although we haven't been splashing, we've certainly been active.
It was a gorgeous – but windy – day on Monday and we decided to take a picnic to the park nearby (well, twenty minutes walk away). D had a new scooter to test out too, so that came along.
Hubbie decided to ride it down the slope outside our front door – and nearly ended up in the lavender and clematis. He drives better than he scoots!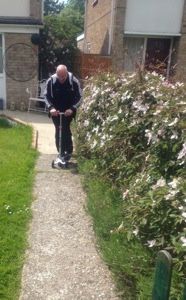 Onto the park and it was a tad windy at the top of the hill that the children decided we were having our lunch at, but well worth the view and great cardio-vascular exercise going up!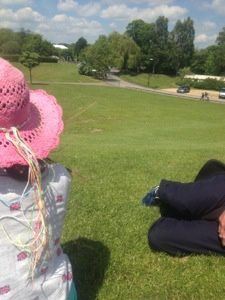 After letting lunch go down, we had some football activity with T/Hubbie down at the bottom of the hill and us at the top, the gradient was quite steep and what with the wind and as I'm a toe-punter kicker, the ball went quite a distance at times!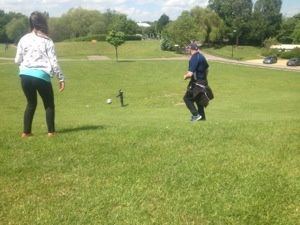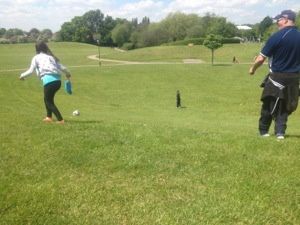 It was good energetic fun, all a bit energetic for one certain Hubbie who acts his school size and not his age at times!
He is literally crawling up the hill! But with the aim of making us laugh and it worked.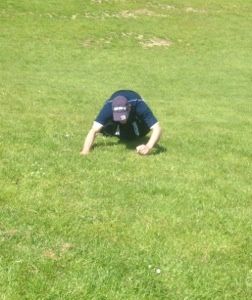 And reached the top!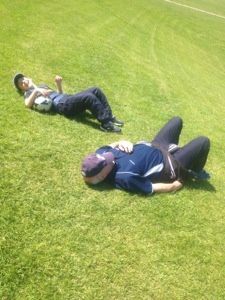 Scooter fun next, the boys very keen to try out the downhill gravity effects, D preferring a more sedate flat, straight line route: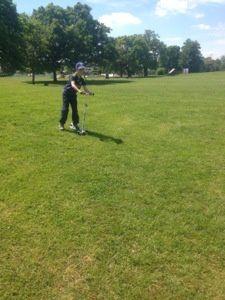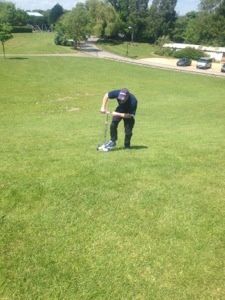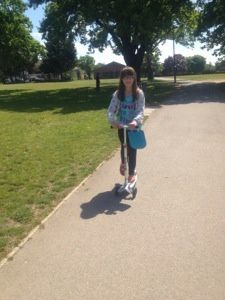 It was all really good family fun and certainly blew any cobwebs away.
What did surprise me though, on a sunny Bank Holiday, was the lack of other families. Obviously an ideal environment for my children who have anxiety issues around strangers, but I really thought it would be busier. It was free, the weather was fantastic, ideal conditions.
Something we'll be doing more of in the coming months.
To find out about the Mark Warner activity month, please click here.
---