The piggie has been found! The missing toy that D had not picked up or thought about for years was located this morning. As mentioned in yesterday's post, she was obsessed with finding it and it was the first thing she mentioned this morning (and carrying on mentioning it) until it was found.
Needless to say, one overjoyed 9-year old.
I don't know if it's a reaction to the fact she has finally come down with the same cold as T, or whether it was the extreme emotions displayed yesterday, or that she's missing the routine of school but she has needed to be near me all day, near to the point of being almost constantly next to me, of twisting my head with her hands to make sure that I see exactly what she's doing. Sometimes it hurt.
T's cold is more pronounced too and combine that with the p a n t s weather – it hasn't stopped raining all day, so T has been unable to bounce – and he's been a tad irritable, unempathetic and grumpy. He's been more cuddly too, cuddly for T means standing close next to you and putting his head on your shoulders/back, it's very rare to get an arms-around-cuddle.
Tomorrow will be better though – she taps with *fingers crossed* – we're heading off to the cinema. Choosing an early viewing so it hopefully won't be too busy and that will mean we'll be out before the lunchtime/afternoon rush.
I was pleased to see whilst browsing viewing times that our local cinema – Vue – has started autism-friendly screenings. (If you click on the link and go to your nearest Vue, the autism-friendly screenings are indicated by a small grey box) A positive move by them for raising awareness and acceptance.
Needless to say, our trip tomorrow will be planned out and timetabled in advance, definitely no sneaking for a browse (it's always a browse) into Phase Eight for me!
Early nights for both to try and sleep off these colds, but like so many things, they tend to get them at the same time.
I hope everyone's had a good day, please scroll down and read the Save The Children report issued today, the statistics around malnutrition and literacy are shocking.
Comments/RTs/shares as ever welcomed, thanks for reading Jx 😘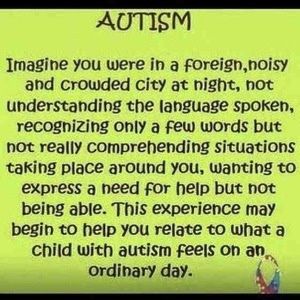 ---
---