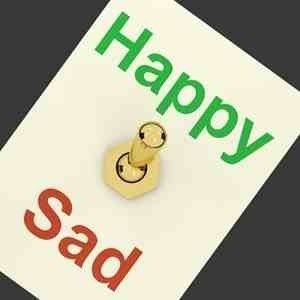 Obviously there have been far more emotions than above in force today, but D's moods have changed so suddenly it's as if someone has been operating an internal switch.
She's now calm (ish) and hopefully settling after another outburst of emotion around a little toy that she hasn't thought about for years. I can't honestly remember where it is, but she's now fixated on finding it tomorrow.
There was a Family Fun Day at our local shops today, so we thought we'd pop along and have a look. It wasn't that busy and there wasn't a great deal there, but what T and D both enjoyed were looking at the baby animals. These pictures are taken by them, amidst exclamations of how cute they were, intermingled with anxiety if other people got too close to either of them.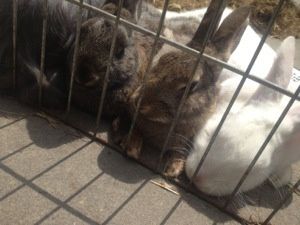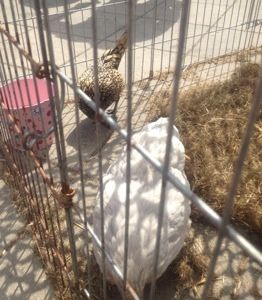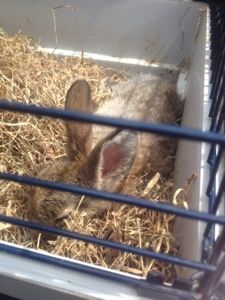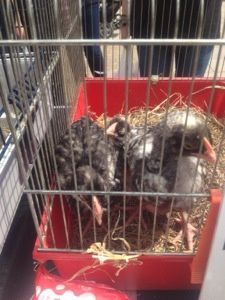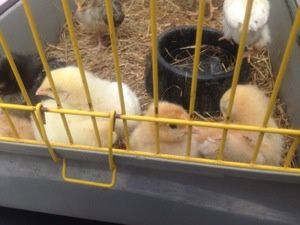 And then it was onto a local park, where it had been decided we'd have lunch on top of a hill. Good choice tbh because if anyone was either in front/behind/to the side of us, D would either bolt anywhere or immediately drop and curl herself into a ball. This happened quite a few times on the way but as soon as we were at the top of the hill, a flick of the switch and happy, relaxed D emerged again.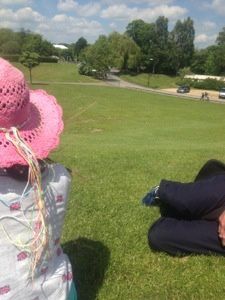 Lunch and then lots of ball play, which I'll save for a post linky on Wednesday but, needless to say, one tired pack of Bluecrisps tonight.
On the way back, we spotted a family that Hubbie and T know very well, the father being one of the fellow coaches in T's team, the sons being T's team mates. Whether it was the change of environment that he was seeing them in I don't know, but T was very reluctant to go over and say hello and when we did, very little eye contact or communication. D had been bolting on the way over too, so a short conversation.
Once home, T was instantly outside on the trampoline, bouncing and self-regulating. D immediately turning towards crafts activities for her regulation.
D's extreme sensitiveness has continued this evening, very volatile and tearful.
The change to routine may not have gone as smoothly as I'd have liked but between the anxieties of the journeys to and from our hilltop lunch spot, it was nice to be a carefree family for a while, playing football in the sunshine. It made me realise how infrequently we're able to be like that.
I hope everyone's had a good day, comments/RTs/shares as ever welcomed, thanks for reading Jx 😘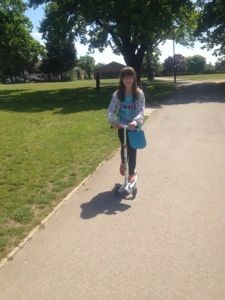 ---