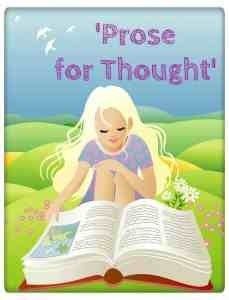 I'm linking up with Vic Welton at vevivos.com for #Prose4T today.
Apologies, this poem seems a bit crass in light of the truly sickening events in Woolwich yesterday.
To give a little bit of background, we have a S*ny V*io laptop, which has been renamed cr*ptop! It's incredibly slow and just about manages to power up, spluttering away. It would take all day to do anything blog-related so I don't attempt that.
Every so often there's sleazily-portrayed stories in a weekly magazine I buy about people becoming so attached to their cars of trucks that they marry them, this isn't one of those attractions, just a major case of computer envy!
"I'm in love with…
Goodness me, I'm in love with an iMac.
A 27″ screen if you please.
This isn't a smutty story in a magazine,
I don't want to marry it, it's not sleaze.
I always stroll into the Apple store
And load up my blog.
It looks all shiny and gorgeous,
Well worth the job.
But look out the window,
Are those piggies flying by?
It's a heck of a lot of money,
I'll save up to do it, I will try.
Wait for me, you shiny big iMac,
Wait for me please,
I'll compute with you one day,
But I've already said, no sleaze!!"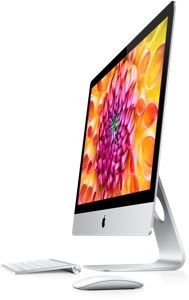 ---
---