Ever since D took part in her school's Joseph production nearly a month ago she has been using the songs to express her emotions. It's been appropriate use of echolalia or learnt script. Something that's been very apparent from approximately the age of 4years and can produce a reaction from people who don't know that because she has made an appropriate response they assume she has understood, which is definitely not the case.
(For example, ask D when her birthday is and she will say 20th May because that's what she's been told and had been working towards. But then ask her what the date is the day before/the day after and she won't be able to answer. The question is too complicated for her. This really concerns me for the future once she's deemed an adult and subject to assessments.)
Anyway, it was an extremely tired and bolting D I collected from school. They'd had a change to routine and she'd also be inadvertently bashed into by one of her classmates so she'd bottled up all that emotion until she saw me.
We had our wander through The Deep Dark Woods but, unlike Tuesday (click to read), our journey was accompanied by D singing a very sad song from Joseph – Close Every Door – and saying that she wanted to destroy herself. All a reaction to her day. It was heartbreaking to hear and despite bear hugs and gentle prompts, she wasn't comfortable until we were at home, in her safe place.
A very fragile D this evening too, Bunny (aka @AutismBunny) has not left her side. She really needs the half term break next week. She's also very snuffly, poor thing.
In contrast, bouncy T has had a great day. The celebration day at his school – in honour of a brilliant Ofsted report – has meant that it's been a non-uniform day (so, football kit) and exploration of a circus big top and trying out circus skills in the school grounds! "Epic" as T said. Couple that with his computing after-school club and football training tonight and I think he's had the ideal school day! He's tired but very happy.
So, a definite TGIF from us as Friday looms. I hope everyone's had a good day, comments/RTs/shares as ever welcomed, thanks for reading Jx 😘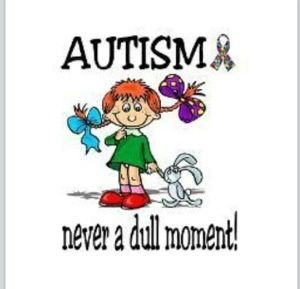 ---
---