I'm joining in with the Mark Warner Active Family Month with this post today.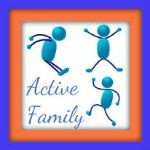 The theme for this month is "Get Sporty" and you honestly cannot get more sporty than this little lad: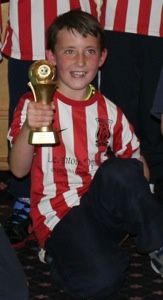 T loves his sports, I mean really LOVES them. He strives to do the very best he can in every sporting activity and met quite a challenge when he found that he wasn't as good at swimming as everything else. D loves swimming and it's something we'll be doing as a family during half term next week.
Another thing we enjoy as a family is the trampoline. It's a great stress-reliever to get outside and just bounce!
The children bounce on it, they use their space hoppers on it and we all enjoy bouncing, hair flying everywhere, laughing as the bounces take us higher and higher.
The trampoline is a godsend as my children get anxious in public places with lots of people, public parks – if they're occupied – are usually a no-go area as strangers in close proximity will invariably cause a bolt from the area, which then creates looks, stares and comments from other parents.
T also uses our trampoline as his calming mechanism. If he needs to self-regulate, his best way is on the trampoline, with a ball. He'll commentate as he's doing it, as he's heard football commentators do. Quite often he'll be watching a football match on the TV, the pressure will be on his team and he'll suddenly feel the need to have a bounce, returning more regulated and calmer ten minutes or so later.
Couldn't be without it! I'm considering getting one of those trampoline circus tents so that he can bounce in all weathers, a must for the UK!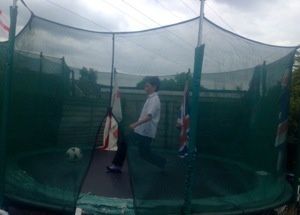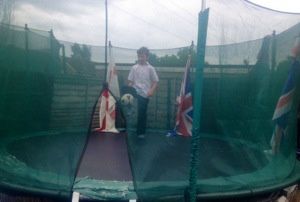 ---