A journey is never just a journey with D, there is always something she'll spot and leap out of the buggy to take a closer look. It's normally a tiny bit of plastic/strip of wrapping paper/discarded ribbon/funny shaped stone. It's all pondered over, picked up and then placed in my bag – no wonder it's heavy by the end of the week!
Today's journey home was a journey with a difference. Because T was an after school club (and Hubbie was picking him up) we could go home via The Deep Dark Woods, D's favourite route and named after the Gruffalo books.
There were flowers to look at, pebbles to admire and go "plop" in the secret lake en route and dandelions, lots of dandelions!
Unlike previously when my hair would take a hit of dandelion clocks, D decided she was a knight and the dandelions needed to be stopped "from getting my Mumma!"
She was also fascinated by a wood louse going on a journey, it's just by the twig in the picture: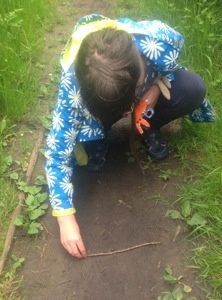 D's quest continued even when we were out of the woods and the dandelions on the verges were admonished (just those though). I guess this what comes of being the only girl in a class of lively boys.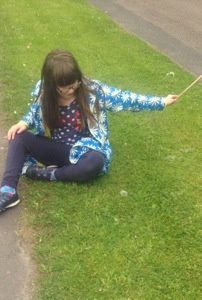 Lovely to see her so animated and happy, the journey did take ages but it was fun.
She's remained in a happy, settled mood tonight. Still some birthday cake left over so we've had candles and singing again, all good fun and I think we've enough for tomorrow too.
T's had a good day too, his after school club was football so that's virtually guaranteed that he'll enjoy that and Hus football magazine arrived on time.
They were a bit anti with each other this morning but all seems forgotten now. Both looking forward to half term next week.
So, a good one from us. I hope everyone's had similar, comments/RTs/shares as ever welcomed, thanks for reading Jx 😘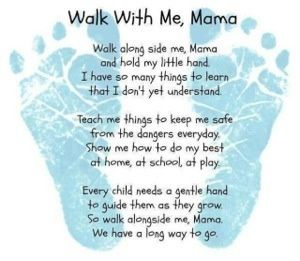 ---