Oh my giddy-whatnots! I don't think D could be more excited about her birthday tomorrow!
It's lovely. For so many years, May 20th was just another day to her but that's no longer the case. She knows she's still 8 today and 9 from tomorrow. How early she'll surface tomorrow I'm not sure, recently *yawn* it's been virtually as soon as the birds start chirruping so…dawn onwards!
Bless her, she has NO idea of what her presents contain, fingers and toes tightly crossed that she'll like them.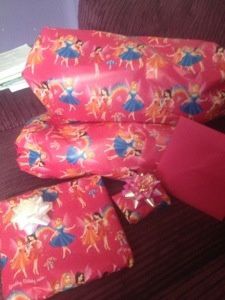 It's been a day in which I've been proud of D and T and how they handled themselves in a busy town, whilst at the same time conscious of just how intolerant other people can be, just because they don't know or wish to know about autism.
Maybe I noticed it more today because we were going for a meal – at the usual restaurant, usual booth, usual meal choices for T and D – and I wanted everything to be as nice as possible because it was a pre-birthday meal for D. They both did extremely well, despite the (very) rowdy booth next to us, who were very critical of anyone who…wasn't them basically. T had a few tears but D seemed oblivious to it all, she was there to eat and she definitely enjoyed her food!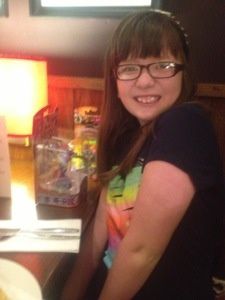 It was a relief to get home. T immediately seeking his de-stress area (the trampoline, with a ball), D eager to try out Prism Break (yes, we found it).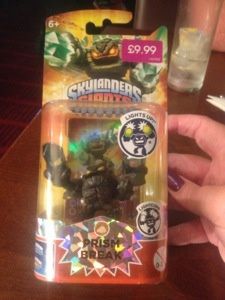 The downside to it being Sunday was that homework needed completing. Whereas T is "bash-bish-bosh, lets get this done and out of the way" and usually completes it in very fast time, D is more reluctant, it's all "too hard work". We agreed at parents evening that she would write a sentence for her News each week covering what she'd done at the weekend and even though it was started with "On Saturday/Sunday I…", it still took a good half hour for her to write four words for each day. With protests, with some sounding assistance. It was very difficult to watch how frustrating it was for her, but at the same time, she is doing so well with the reading, it's knowing that we need to persevere with the writing aspect.
So, homework has eventually been done and the soon-to-be 9 year old has been tucked in. So much has happened in the first 9 years of her life, I wonder what the next 9 will bring?
I hope everyone's had a good day, comments/RTs/shares welcomed, thanks for reading Jx 😘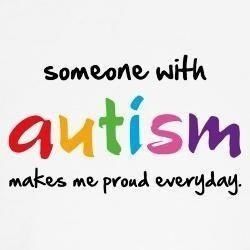 ---
---