For ages now, D has been saying "Mumma, when you've passed your driving test, we're going to the beach". It's been her focus and unfortunately I've had to halt lessons as they're too expensive. Anyway..
The beach came to us today! It's taken D most of the day. She loves crafting and the beach has been made with plasticine, Playmobil figures and a sylvanian families chair from a set that she barely plays with. The base is the lid from her plasticine tub so it's very portable, just the way she likes her toys.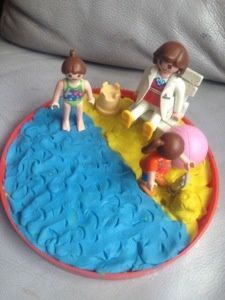 It's been played with inside and outside, spot the cat in the background!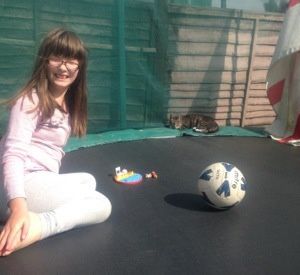 Tomorrow we're heading out for a pre-birthday lunch for D, at the restaurant we usually go to, where T and D feel very comfortable. She already knows what she'll be eating – her "usuals" – and has been rattling off verbatim exactly what she'll be having every time it's mentioned. It should be good.
T's team won 8-2 this morning and he scored a goal! He's normally in a midfield/defender position (lol, me and the terminology!) but he scored from "first touch", whatever that meant. Anyway, a tired but happy boy tonight.
Wish I could say the same for D. I started drafting the blog whilst Hubbie took over the evening routine. He slipped over in the bath (he's ok) but D was very shocked and traumatised. We had about half an hour of wailing and deep hugs before she calmed and she's still awake, next to me. We've talked about happy things to try and take her mind off it but I think it's going to be a while before she's comfortable enough to settle. Hopefully this won't impact on her sleep too much when it arrives *fingers crossed*.
So…an uncertain night ahead, bless her. I hope everyone's had a good day, comments/RTs/shares as ever welcomed, thanks for reading Jx 😘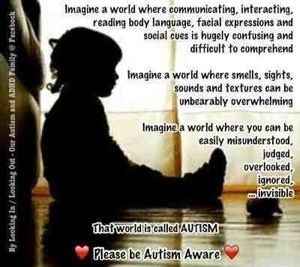 ---
---