Sometimes I describe living with autism as being "unpredictably predictable" and it certainly is!
After yesterday's out-of-routine noisy, busy evening, I wasn't sure how or even whether D would sleep, but she did sleep, far better than the previous four nights.
After I mentioned the lack of sleep in last night's blog, a couple of very helpful comments helped me to realise that D's unsettledness was (probably) due to the changes in the classroom and not related to anything she may have inadvertently viewed, which was a relief.
It seemed to back this theory up as she was back in class yesterday, back into routine and she could see that the class carried on without the child that had left last week. The environment remained positive and it was all ok.
It's reinforced further to me how much she relies on routine – T is the same – and it's definitely made me more aware for the future.
And we seem to have our happy D back. The school run this morning was accompanied with Joseph songs and she positively bounced into class.
All fine at pick-up too, she hasn't chatted that much about her day, apart from to say she's tired. Settled happily tonight after a bit of arguing with T, they are too alike at times!
T's had a good day too, he's still very chuffed about his trophy and slept with it on his pillow last night, it's remained close by when he's been sitting down relaxing as well.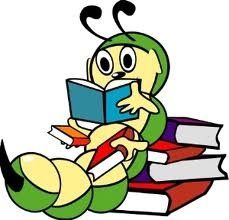 I'm including a Bookworm Wednesday recommendation in tonight's post, a book I've enjoyed reading over the last few weeks.
The author is Jeannie Davide-Rivera, who may be familiar on Twitter as @AspieWriter.
I've always found Jeannie's blog posts very insightful and the book was no exception.
Here's the Amazon link and some information about the book (from Amazon):
Jeannie grew up with autism, but no one around here knew it. Twirling Naked in the Streets will take you on a journey into the mind of a child on the autism spectrum; a child who grows into an adolescent, an adult, and becomes a wife, mother, student, and writer with autism.
This is a gripping memoir of a quirky, weird, but gifted child who grows up never quite finding her niche only to discover at the age of 38 that all the issues, problems, and weirdness she experienced were because she had Asperger's Syndrome (AS), a form of high-functioning autism.
The tale begins at age three and takes us all the way through her diagnosis. Along the way she explains autism in a way that will have fellow "Aspies" crying tears of joy at being understood, and "neuro-typical" people really starting to grasp the challenges that autistic people face every moment of every day.
I took a few weeks to read the book as I wanted to digest the information and I found it very enlightening. I have always preferred reading real-life experiences rather than a standard text book about the autistic spectrum far more helpful and the fact I already knew of Jeannie made it all the more interesting.
A recommendation from me and a lot of admiration for the woman, wife and mother she is now, her journey has not been easy at times.
This book will appeal to anyone wanting to know more about the autistic spectrum as well as Jeannie's experiences of growing up without a diagnosis.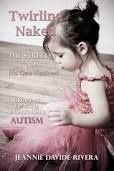 So, that's us, comments/RTs/shares as ever welcomed, thanks for reading Jx 😘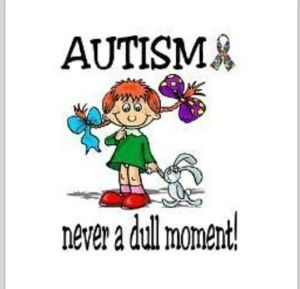 ---
---