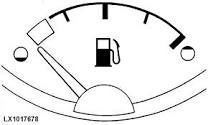 The "E" in this case, standing for "Energy".
I don't like to do a "woe is me" but D has had nightmares for the last four nights, it's kind of becoming routine. They're all along a similar theme too, the world ending via being blown up last night; her TA being bombed the night before and the previous two nights had a "bombed to bits" theme too.
I don't know where this is all coming from and why its manifesting itself in the form of these really horrible dreams, it's very distressing for her and she's unable to settle back down for hours afterwards, which impacts on our morning. I'm resisting giving her melatonin in the early hours as she wouldn't wake up naturally when she needs to.
It's not like we have the news on when she's around or newspapers, we both tend to keep up to date via our phones and my news app is well away from any games.
It does make me wonder how I introduce current affairs when the time is right to someone who physically looks 4 years older than they are but intellectually and emotionally is far younger than her birth years? How – for example, when she already has such a severe stranger anxiety – do I emphasise stranger danger without terrifying her witless but then she would quite happily hug the supermarket delivery man because he's brought her favourite crisps? (I don't let her by the way).
I'm hoping she will be relaxed enough at some point to be open for a (probably mostly one-sided) chat about anything that may be worrying her. The only immediate thing I can think of is the departure of one of her classmates, but would that be causing the dreams? It's a shame because – when she's not getting over a nightmare – she's counting down to her birthday next week.
Our day anyway…
Despite the early morning nightmare, D was in very good spirits on the school run, she chose to wear a flower from the garden in her hair…cute!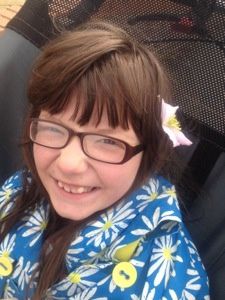 She bounced into her class and a couple of the boys went "D, you're back!", everyone seemed pleased to see her, it was lovely.
The class were all heading off to the museum in town to see the Roman exhibition.
She was tired when I collected her but said she'd done Roman rubbing, tried on costumes and looked at Roman dishes.
T's been mostly buoyed along by the thought of his presentation evening tonight for his team finishing top of their league. D's been a mixture of excited at going along and anxious that it's an unfamiliar place and the inevitable change to routine.
….and D did very well. It was noisy and very busy but she coped. I'd packed snacks and distractions! We clapped in all the right places and she got to see her brother collect his trophy.
Here's a proud T, delighted with his booty. I imagine he'll sleep with it next to his pillow tonight.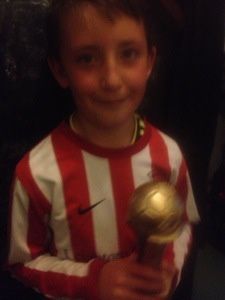 We'll see how D sleeps, better I hope.
I hope everyone's had a good day, thanks for reading, comments/RTs/shares welcomed Jx 😘
The picture below x 2: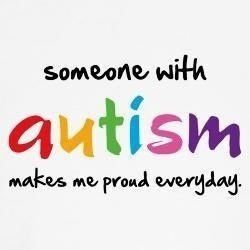 ---