..and I'm not being disparaging about anything that's happened today. I always start by thinking of a title for the blog post and then work from there.
So..Manic Monday…click on the link for a song of that very name by The Bangles.
Today didn't start off brilliantly, D came in in the wee small hours, having had a nightmare about one of her TAs. Rather than go back to sleep, she spent some time modelling a leopard out of a scrap of material, a bit of sponge and some elastic bands. Crafting and drawing are her calming mechanisms.
Eventually she went back to sleep but it was one tired D who surfaced at usual time.
It was all going well (well, well-ish for a Monday), until we were just about to leave and her leopard crafted thingy fell apart. Tears of anger and frustration followed but we left and I thought she'd be able to fix it whilst in her SN buggy, on the way to school.
It wasn't working out, tears turned to wails, approaching T's school, people visibly stopped and stared.
T dropped off and the wailing continued. I knew I couldn't a) take her to her school in that state and b) leave her there, despite the assurances I would have been given that she'd be "fine", I would have been "rewarded" with a bolt at the end of the day and further emotion at home.
So…she hasn't been to school. Lots of bear hugs and cuddles at home and she's fixed her leopard in her own time, at her own pace.
Some people might think "well, she was crying, so what?" D's anxieties tend to build up and build up and I like to think I'm in tune with D – most of the time. Every autistic child is different, mine certainly are.
Anyway…
T seems to have had a good day, unfortunately it hasn't resulted in showing his sister much empathy despite having the situation explained. At one point, I had one in tears indoors, with one bouncing outside with a ball, no prizes for which was which.
Hopefully, tonight will be a better night and tomorrow morning a Terrific Tuesday. I know today has delayed any consequences of the changes to her classroom but, as I write this, she's settling, singing songs from Joseph to herself, melatonin administered.
Hoping everyone's had a better good day, comments/RTs/shares as ever welcomed, thanks for reading Jx 😘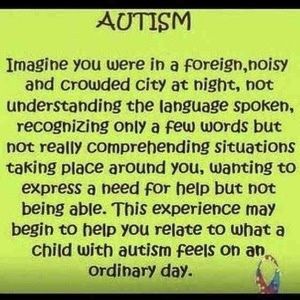 ---
---