The "S-word" is of course school.
D has suffered emotionally for the last two days with changes that will be happening in her close-knit classroom (8 pupils, 4 staff). A classmate left on Friday to go to mainstream school and the dynamics of the class will change, as well as the fact the child will
obviously be missed.
So, we've avoided talk of school, apart from doing her reading homework.
One of her books was really funny, Big Bo Peep, if you click on the link, a blogger has duplicated the story.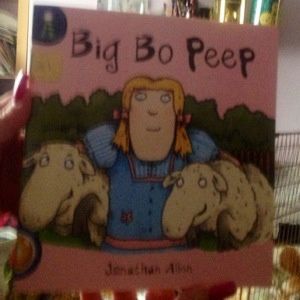 The book had pictures but lots of text and it made me very proud to hear her reading and realise just how much she's achieved with her reading, I'm never sure that her level of understanding is the same though.
(The picture above was taken by D, there is a guinea pig in the shot too, Zippy.)
D's alternated between flapping when she's happy and stomping when she's not, but on the whole, there's been more flaps than stomps. Her mood does change incredibly quickly though, almost at the flick of a switch.
T's had a bouncy day, where he's happiest, on the trampoline, with a ball, doing his commentary. He's very much looking forward to the presentation evening this week, for his team finishing top of their league. The thought of that is keeping him happy and positive but obviously the downside is that with the end of football seasons, the Saturday afternoon games will tail off, luckily T's team are entered into a summer league so there will remain some routine.
There are instances when the blogging community pull together and today is one of them. The hashtag #Blogging4Madeleine (McCann) has seen many great bloggers writing and sharing posts in the hope that someone, somewhere may know something. Today is Madeleine's birthday.
Speaking of blogging, the votes close for the Brilliance in Blogging awards tonight. I'm shortlisted in the Commentary category and would love the blog to be included in the finalists, please click here to read my post about my thoughts and consider a vote, it just takes a name and email.
I hope everyone's had a good day, comments/RTs/shares as ever welcomed, thanks for reading Jx 😘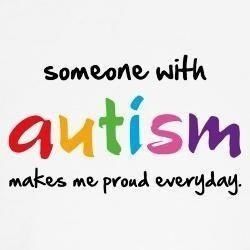 ---
---