That's how it's been today, me and my D-shaped shadow.
I think she's still upset about yesterday (one of her classmates left the school to go to mainstream) and the inevitable changes to the classroom it will bring.
She's alternated between crying and pleas of "Mumma, don't leave me on my own" – this is when I'm just popping up to use the bathroom. We don't live in a mansion, it's a 3-bed semi so I'm never that far away from her.
I decided against taking her to arts and crafts club as thought she wouldn't be able to cope with her being in one room, me in another. Just as well, considering how emotional she's been today.
She and Bunny have mostly been tucked up on the sofa, ideally with me next to them.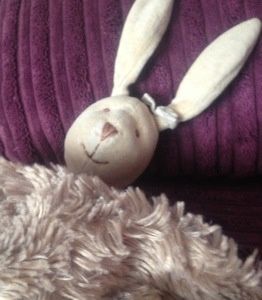 Poor D, I feel so powerless when she's like this but I thank everything that she will – although it can take hours sometimes – tell me what is wrong. I have complete admiration for the carers of non-verbal individuals, it must be a constant guessing-game.
T, in contrast, has had a on-the-whole good day.
His manager made a mess-up over the fixtures this morning and they unexpectedly had to play a team who in turn weren't expecting to play them. All not good for a child who thrives on knowing exactly what is happening and when, especially when it is something as important as football to T. He had quite an animated moan about it all at home once he and Hubbie got back.
Despite that, his team won 7:1 this morning and he got to hold a trophy this afternoon, the local team they support finished top of their league so there was the official presentation today. A very happy T in the photos I've been shown and it's onwards to his team's presentation evening this week.
So, it wasn't a great day but the extra cuddles (continuous) were welcome, hopefully tomorrow will be a better one.
The voting in the Brilliance in Blogging Awards closes tomorrow, so…only two more evenings of me asking for votes, as per this post.
Please consider clicking, adding your name and email and voting for me here. The Brilliance in Blogging (BiBs) awards are open for votes until May 12th and I'm shortlisted in Commentary. For more information on the BiBs, please click here.
I hope everyone's had a good day, comments/RTs/shares welcomed, thanks for reading Jx 😘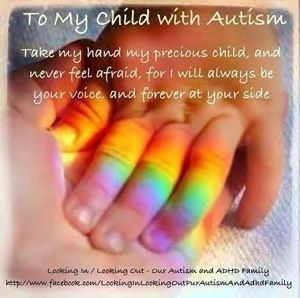 ---
---