As the title suggests, D's been a very happy girl today, her brother (T) in contrast was not. Due to the fact that her school had an inset day and his didn't. It was a very cuddly, grumpy T we dropped off this morning.
D had decided that we were going to have "a day of fun" and I think we have.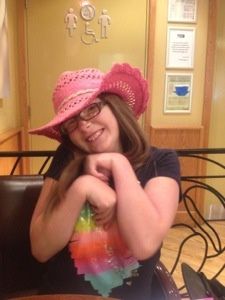 That picture was taken in our local coffee shop, she'd chosen a magazine – influenced a great deal by the free gift on the cover – and was in very good spirits.
The magazine she'd chosen was called Girl's Art or something and she soon got to work with the freebies: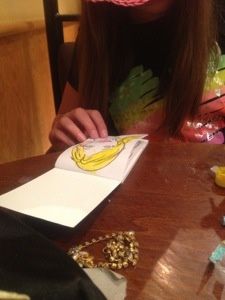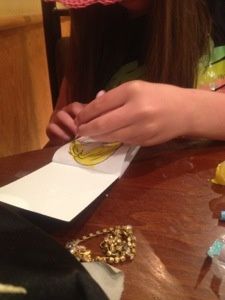 We had a sunny journey back – with dandelions (!) – and then it was straight into the pool. D had obviously done a great deal of rehearsal for Joseph as all her "play" these days consists of repeating dialogue from the play, even in the pool, with the waffle bricks.
One hot, mildly grumpy T picked up and then back in the pool. For a change, they managed to both be in there, together, without sparring or insisting that each stick to their own sides (yes, that is commonplace).
Two tired children settling tonight, both at school tomorrow, both with their little quirks and traits, bless them.
Please consider clicking, adding your name and email and voting for me here. The Brilliance in Blogging (BiBs) awards are open for votes until May 12th and I'm shortlisted in Commentary. For more information on the BiBs, please click here.
I hope everyone's had a good day, comments/RTs/shares welcomed, thanks for reading Jx 😘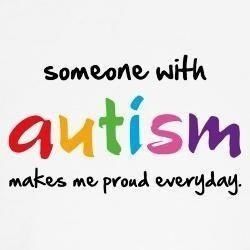 ---
---