I'm writing this post early as we'll all be at the final performance of Joseph tonight (even though it will still be published at 9pm).
D is a bit concerned that T will be "grumpy" during the show and, of course, she said that to him this morning, so the outcome was…a very grumpy T, bless him. He's going to enjoy it, I'm sure.
Grumps and tiredness aside, it's been an okay-day so far. D found the tiniest little bit of silk thread at school and she's got very attached to it. It's called "silkie" and I think D must have been a magpie in a previous life, anything small and sparkly/pretty and she's spotted it, the amount of tiny things she spots on school runs – little pieces of ribbon, beads, plastic, tiny stones, acorns, leaves etc – it's all collated in my bag! She is definitely one for "small things".
Speaking of small things, I read an article today which in encensed me, in the ever-reliable Daily Mail.
The article is here, click to read, but basically the headline online was this:
Babies born weighing more than 9lb 14oz or under 5lb 5oz have a higher chance of developing autism
However in the paper version, it's referred to as a "danger".
Here's an excerpt:
"Bigger babies are at greater risk of having autism, say researchers.
There is a 60 per cent increased threat of the condition in infants who were 10lb or more at birth.
A similar increase in risk for babies with low birth-weight because their growth in the womb was poor was also recorded.
The study provides the strongest evidence so far that the danger of autism is greater in babies whose growth in the womb was either poor or excessive.
Researchers believe a poorly functioning placenta – the life support system for the foetus – may lead to abnormalities of growth in the baby's body and brain.
Around one in 100 children develops autism but symptoms do not usually become apparent until the second year of life."

What a load of irresponsible cods-wallop!
A quick straw-poll this morning revealed very average weights at birth for autistic children amongst their parents. As the Goldilocks story would say "not too big..not too small…just right".
What are new mothers and parents-to-be going to think reading that? Faced with the "danger" of autism, will some mothers-to-be deliberately starve themselves if the midwife decides at one of the checks that the baby will be large?
What will parents of autistic children reading that think? Apart from it's nonsense?
Since I've been on twitter – some 15 months or so – there's been a new theory every month or so:
Flu in pregnancy
Older father
Overweight mother
Older grandfather
Low birth weight/premature
Birth weight over 10lbs
All of this points to the fact they don't know and if they did, would they want to "prevent" it?
It's genetic.
What are these scientists hoping to achieve, do they want to remove the "danger"?
I'm all for coping strategies and support but if "preventing" autism meant I didn't have my children? Forget it.
Without autism there wouldn't be a theory of relativity, gravity, maybe some of classical music, I certainly wouldn't be tapping out this blog on an iPhone.
Isn't it time that people stopped promoting and publishing these irresponsible articles, not just for the people on the spectrum now, but the people who will be?
Normal service will be resumed tomorrow, with an update on tonight's show.
Thanks for reading, comments/RTs/shares welcomed, hope everyone's had a good day Jx
A quick plug for the Brilliance in Blogging awards, the blog is shortlisted in the Commentary section (no. 17), please vote here and help me reach the finalists stage. All it takes is a name and email.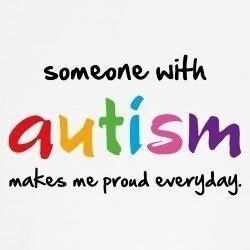 ---
---