One of our lovely children have had a good day today, one not so good.
We'll start with D, she's been a bouncy, flapping, happy girl from virtually the moment she woke up. As she spent most of the weekend making her "My Little Pony mansion", I suggested that she might like to take it into school for her "News". This was met with a very (very) enthusiastic response and she bounced into class. No Monday morning blues for D!
She bounced out of class too at the end of the day too. They'd given a performance of "Joseph" to some local schools this afternoon. I think that's brilliant for inclusion, it would be interesting to know what the mainstream teachers had said to the children beforehand.
D's day has continued well at home, she's been singing songs from the performance to herself virtually non-stop. Settled very well tonight.
In contrast, poor T hasn't had a good day.
I'm feeling guilty this evening because this morning he was very cuddly, needing to be near me, not wanting to go to school but not sure why. I put it down to Monday morning but..
He was an unhappy boy at the end of the day, barely eaten, hasn't drunk much all day and, not surprisingly had a headache. He couldn't give any good points about his day and seemed very unhappy.
He's seemed better tonight after cuddles and some food but he's still not himself, maybe it's not surprising after last week and a busy weekend, we'll see what tomorrow brings.
What tomorrow will bring is the first performance of "Joseph" to parents and the end of April, of Autism Awareness Month.
Here's tonight's revisited post, a poem I wrote a while ago;
"From the moment you were placed upon my tum,
No doubt about it, I was your mum.
My love for you will never falter,
You are my D, my buddy, my daughter.
Certain situations can make you cause a "scene",
That's the "thing" about autism, it cannot be seen.
Don't pre-judge the situation, look at the carer,
Am I shouting right back – or trying to calm her?
Instead of staring, look at my D and smile,
I'm here raising autism awareness…I might be a while."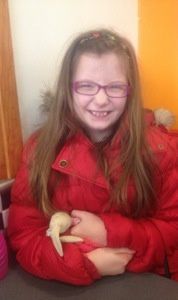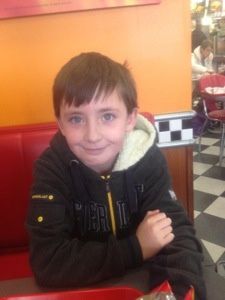 I hope everyone's had a good day, comments/RTs/shares as ever welcomed, thanks for reading Jx 😘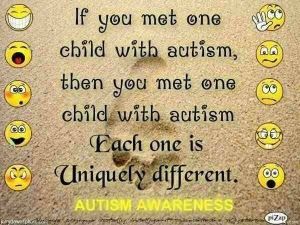 ---
---