It's Monday again and I'm linking up with Jaime at oliversmadhouse for #MagicMoments.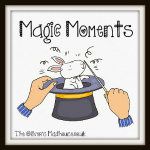 It's a self-indulgent one this week, with some humour. I need it after the last week…believe me!
My autism blog – which I know is an acquired taste, people are either interested or not – is shortlisted in the Commentary section of the "Brilliance In Blogging" awards, organised by BritMums!
I'm amazed and didn't believe it at first. Lovely Karen aka @cherriemayhem tweeted and mentioned it. Then, because initially it was listed as Autism Mamma not Mumma, I decided it wasn't me but decided I needed confirmation, so I DM-d BritMums and asked them. Feeling like a t*t for asking, feeling very insecure and wondering why I'd assumed it was me in the first place.
Whilst waiting for a reply, I was googling to see if there was an Autism Mamma blog, there didn't seem to be but I still wasn't convinced.
Guess what, it was definitely me and I received an email the next day:
"The BritMums team are very excited to let you know you've been shortlisted for a BiB. Well done!
The shortlist is made up of 16 blogs, 11 represent the top nominated blogs and another 5 chosen by the BritMums team for their excellence in each area."
Like I said before, the blog is an acquired taste and will only really appeal to those either living with autism or wanting to know more about it, I'm not under any illusions about that.
The shortlist news came the evening before we received confirmation that our son is also on the autistic spectrum, albeit at the other end to our daughter. The diagnosis was expected but it was quicker than anticipated and still an element of shock and sadness. Not for our son, he's an amazing, intelligent, mature ten year old who also happens to be a high functioning autistic, but for the way he may now be perceived.
This appointment was followed two days later by blood tests and an X-ray for our daughter, as part of ongoing hospital investigations.
It's been an incredible Rollercoaster week, one that I honestly hope we don't repeat soon, but here I am, at the start of the next week, still blogging, still trying to get awareness out there. For everyone, not just my two lovely children.
You really wouldn't know from these pictures, would you?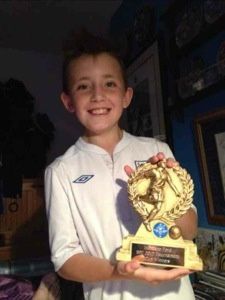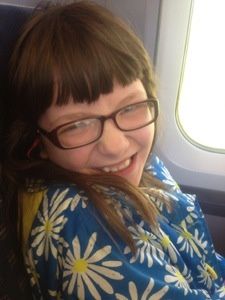 They bring so much happiness and pride into our lives, but so much concern for their futures.
A cheeky plug for the BiBs now, the "Commentary" category is number 17, please consider voting and helping me get to the next stage, it would mean so much to both me and help raise awareness of a life-long disability that can't be seen. Please click here for the link.
Looking forward to reading everyone else's posts, thanks for taking the time to read mine Jx 😘

---
---