28th of April already! This month is flying by, but of course, for those who live/care for/work with someone with autism, the need for not only awareness but acceptance carries on.
Today has been a long day, following a long disturbed night.
The need for cuddles has come from T today. He's needed lots and been happiest curled up on my lap, in bear hug mode.
His team lost today, unsurprising really as the poor boys played in a summer league match yesterday too. So, it's hopefully a couple of good nights sleep before what-could-be the deciding match on Tuesday. The boys have had quite a few matches postponed due to the never-ending winter weather.
I have noticed though that, since his diagnosis (last Tuesday, high functioning autism), T is more open to saying what he likes and what he doesn't in terms of textures, foods etc. It's almost as if he now knows he's been given the reasoning why he's very sensory-focused/routine needing and that's given him the confidence to feel happier about it all. He certainly does seem more comfortable in himself, despite the loss of the match today.
D's been happiest crafting again, she's been very tired but focused on colouring in her box from yesterday and like yesterday, once it was finished, there was no play, it was ignored.
It's a busy week ahead for both of them at their schools. D has two evening production of Joseph (can't wait but unfortunately I won't be able to share photos) and T has his match one evening too.
One of the elements of our morning routine is that D will bound into the bedroom very early, usually when the birds start singing (sigh), Hubby will bring her breakfast (her, never me), then she'll eat her dry cereal and play on my phone whilst I have a quick bath. Our day then starts.
Tonight's revisited post is one I wrote about the benefits we find from the various apps, they are such a good distraction/calming tool when anxieties threaten to overtake.
Here it is:
When the iPads first came out, I didn't really get the "fuss" around them. I didn't own an iPhone at the time and used to joke that people would look a bit strange walking down the road taking a call on an iPad (well, they would!) I saw someone using one in Starbucks a couple of days after their release and it coincided with my decision to upgrade to an iPhone on contract renewal. What a transformation….
I did not realised how the iPhone would revolutionise our lives. In particular, my daughter's life.
D has autism and is 8 years old. She has learning difficulties, heightened sensory awareness and delayed motor skills. She attends a special needs school, and is in a class of eight pupils, with four staff.
The iPhone arrived, was duly set up with music and then I thought I'd investigate Apps.
To say that D enjoys and benefits from the apps is an under-statement. As far as reaching the apps goes, the connection is instantaneous, there is no waiting for a computer to boot up and then the laborious log-in and connect to the Internet to play games – as long as you are in a wifi area, you're good to go!
The swipe and touch screen is very easy for her to navigate and she very quickly got the hang of your home screen and turning the iPhone around to either play games/get a larger screen.
There are plenty of autism-specific apps which work upon the basis of cause and effect. Apps such as touching the screen with your fingertips to form patterns, shapes and sounds.
The apps D enjoys are those linked with her favourite characters – Humf, Angry Birds and Peppa Pig. Cupcakes, Sneezies, Cut the Rope and Sprinkles are also favourites. Easily accessible and she is able to switch from one to the other very easily.
YouTube – where she is able to call up (sometimes repeatedly) her favourite Angry Birds trailer/Muppets song – is again, very accessible, very quick, very positively received.
I knew that iPhones and apps were beneficial to special needs children, it wasn't until we were lucky enough to own one that I could understand why.
It's funny how a little device can have so many uses isn't it. Never ever thought I'd be blogging regularly, not least from a phone!
Talking of blogging, the BiBs shortlist voting process closes on 12th May, I'm shortlisted in the "commentary" section (category number 17), please consider giving me a vote using this link , it just requires a name and email address, thank you! (This means a few more days of plugging, please bear with me!)
I hope everyone's had a good day, comments/RTs/shares welcomed, thanks for reading Jx 😘
They both definitely do: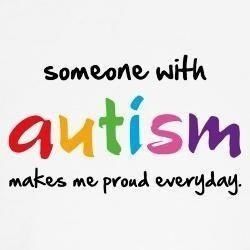 ---
---