T was reluctant about school this morning, very very very cuddly. He didn't know why he didn't want to go to school, he just didn't.
He was so mature about receiving a diagnosis yesterday and seemed relieved. I think he just wanted time at home.
Lots of reassurance that his teacher wouldn't be telling anyone and that if he wanted to talk to her, she would listen but I think he just wanted a cuddly day.
He went into ok in the end though. It was a relief to see him, with his little shy smile bouncing along at the end of the day and he and Hubbie have gone to watch a local match tonight, a chance to have some dad-T time.
D's had a good day. Rehearsals for the play meant lots of singing on the way home, lots. She's also going to be doing some narration too, it amazes me how far she's come in the positive environment in her SN school, she could never participate in anything or even enter the hall for assemblies in mainstream.
I've changed my banner on the blog and my profile on twitter. Quite a reflective frame of mind today. When D was diagnosed, I couldn't talk about it without crying for about a week, it was fear of the unknown. No assurances given, just "it is this, here's some leaflets". With T, maybe it's because I knew in my mind already, maybe it's because we knew a diagnosis would help in the future, maybe it's because he's not "severe". I don't know.
What I do know is that this poem has helped before and again today:
"WELCOME TO HOLLAND
When you are going to have a baby, it's like planning a fabulous vacation trip to Italy. You buy a bunch of guide books and make wonderful plans such as the Coliseum, the Michaelangelo, David, the gondolas in Venice. It's all very exciting.
After months of eager anticipation, the day finally arrived. You pack your bags and off you go. Several hours later, the plane lands and the stewardess comes in and says, Welcome to Holland.
"Holland?" you say. "What do you mean Holland?? I signed up for Italy! I'm supposed to be in Italy. All my life I've dreamed of going to Italy".
But there has been a change in the flight plan. They've landed in Holland and there you must stay.
The important thing is that they haven't taken you to a horrible, disgusting, filthy place, full of pestilence, famine and disease. It's just a different place. So you must go out and buy new guidebooks. And you must learn a whole new language. And you will meet a whole new group of people you would have never met.
It's just a different place. It's slower paced that Italy, less flashy than Italy. But after you have been there a while and you catch your breath, you look around….and you begin to notice that Holland has windmills….and Holland has tulips. Holland even has Rembrandts.
But everyone you know is busy coming and going from Italy….and they are all bragging about what a wonderful time they had there. And for the rest of your life, you might say, "Yes, that's where I was supposed to go. That's what I had planned.' And the pain of that might not ever, ever go away… because the loss of that dream is a very, very significant loss.
But…if you spend your life mourning the fact that you didn't get to Italy, you may never be free to enjoy the very special, the very lovely things….about Holland.
Author: Emily Kingsley"
It's a beautiful poem and just makes me grateful that I'm with my children in "Holland", waving to you all.
Anyway..soppy moment over and plug time for the BiBs, like I said yesterday it's a Rollercoaster week.
The blog is shortlisted under "Commentary". To vote click here. It would be wonderful to get through to the next stage. I don't not on Facebook so reliant on here.
I hope everyone's had a good day, comments/RTs/shares welcomed, thanks for reading Jx 😘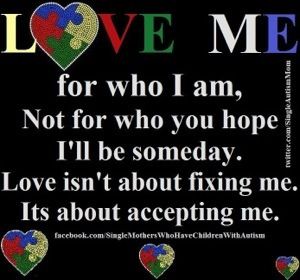 ---
---