Seems like Spring is finally here; the blossoms are popping out everywhere and the cats are bouncing around the garden like big furry squirrels. It's nice to see.
I'm more pre-occupied with appointments next week though, they keep flashing into my mind. Scenarios of parenting being blamed for T's definite autistic traits, silly I know but understandable. I had similar thoughts when D went through the diagnostic process.
I was going to do an A-Z of all the emotions but decided that would not solve anything, then I thought how about taking the letters of my name. Hmmm, would that make me feel any better?
J – Jaded
E – Emotional
A – Anxious
N – Nervous
N – Needy, needing to know it will all be okay
E – Empathetic to T and Hubbie, they're both nervous too
T – Tired
T – (this is when I regret having two 'T"s, how about) Trusting that the professionals will listen
E – Educated, to a point, I know more about the spectrum now than I did when we started the process with D.
There's a couple of positive ones in there, that's good.
Then I thought let's link my name letters with a playlist, music always makes me feel better.
J – Joyride by Roxette or Just For You by Midge Ure.
E – Every Breath You Take by The Police
A – Alive and Kicking by Simple Minds
N – Nobody's Diary by Yazoo
N – New Song by Howard Jones
E – Eyes Without A Face – Billy Idol
T – Temptation by Heaven 17
T – The Fear by Lily Allen
E – Everybody Wants To Rule The World by Tears for Fears
I'm sure I'll be listening to a couple of the way to school this afternoon.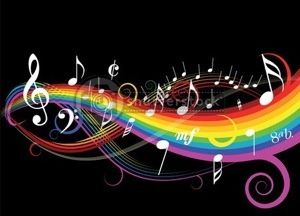 ---
---