There was a new online magazine launched today – Delilah magazine – and *sounds klaxon* there's an article about our life with autism in it. So grateful for this opportunity and the opportunity for greater awareness and acceptance of autism it brings. We are on page 8, click here to read it.
Today's diary blog is at the end of the post.
Today's revisited blog is below and is our experience of D learning to read. I was reminded of it today.
Reading – is there a right way?
When D was diagnosed with autism & associated issues at 4.5 years old (just over 3 years ago), we did not know what to expect in terms of her academic skills.
We were handed some leaflets, told about a support group – the details of which never registered because we were both crying – and basically left to it.
I took her back to mainstream nursery the next day & then the meetings started re getting her assistance at school (that will be another blog topic).
D was still expected to learn to read phonetically, the mainstream way and, as in any nursery, we had books to take home and read. Of course we were already reading to her at home, the house is FULL of books, I always think you can never have too many books. Knowledge is power etc.
Then the issues started, D would not read phonetically and would not attempt to sound out words. Same with writing, if you spelt out her name it had to be a hard "D" and definitely not a "du" sound. Which didn't go down well with nursery/reception class.
I tried not to worry, unlike NT children there is not a "your child should be writing their name by..", "your child should be reading level.. by age..". That doesn't & shouldn't exist with autistic children, each child has differing abilities.
About a year ago, I did notice that she would memorise the words and in a lot of cases, you only had to tell her the word once and that was it, imprinted in her brain.
The one thing that really helped – apart from being extremely patient – was buying her a Vtech Storio. This has many activities but the one that really worked for D was that it highlighted the words as it read them aloud – all very visual.
She has come along with her reading so much in the last year, I would really recommend the Storio. The first time she read me one of her bedtime stories was a proud tear-inducing moment.
I now have to be careful what I text or tweet because if she's next to me and in the right frame of mind, she will read it (no more arguing with Hubbie by text!)
It's almost like Field of Dreams "build it and they will come".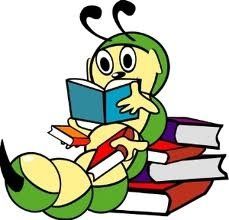 Our day:
It's been another good day, the Worry Bag seems to be relieving her of her anxieties, which can only be a good thing. She's saying it's magical and that she can't see any magic fairy dust when the worry goes in, I don't want to burst the bubble for her, not ever ideally but certainly not yet.
I revisited the post above because D has really enjoyed watching a music video on YouTube, virtually continuously since she's got home. The music video has the lyrics on the screen, doing different sliding and zooming effects in line with the meaning and she loves it. Practically word perfect because she's reading it as she's singing along.
The downside has been that D enjoys watching specific parts of the video so much – and she wants me to see it every time, even though I've just viewed it a minute before – that my head has been placed in an-almost headlock with her hands to view it.
Still, I'm glad she's had a good day, glad she enjoys the combination of music and reading and very glad the YouTube views have now stopped for the day.
When I first started this blog I was concerned that it would be boring to read, the predictable unpredictability of autism ensures that (for me anyway) it doesn't happen!
Hoping everyone's had a good day, comments/RTs/shares as ever welcomed, thanks for reading Jx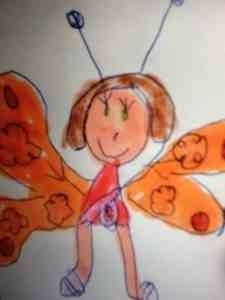 ---
---